The 2010 product roadmap for mobile device maker HTC has been leaked. The detailed product specifications and gallery of device photos makes me wonder whether it's a "leak" or just buzz marketing. Regardless of how the HTC 2010 roadmap became public knowledge, it looks like HTC is fully embracing the Android platform.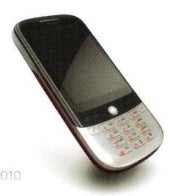 The HTC 2010 roadmap includes a variety of Android-based offerings. Five of the eight devices getting most of the attention are built on Google's Android operating system. Three devices, the only three in the Productivity device category, are based on Windows Mobile 6.5. There is no mention on the roadmap of Windows Mobile 7.
HTC has always been a strong partner for Windows Mobile. Not only has HTC produced a number of Windows Mobile-based devices, but HTC's innovative designs and customizations have arguably made Windows Mobile better, and have been one of the few factors keeping Windows Mobile in the game.
The increased focus on Android and relative decline of Windows Mobile devices doesn't bode well for Microsoft. The HTC 2010 roadmap could be a sign that HTC has seen the writing on the wall and is making the transition to the emerging Android platform, or it could just be a symbol of the delays Microsoft has faced in bringing Windows Mobile 7 to market.
If Microsoft loses HTC's attention, it could be the final nail in the coffin for the languishing mobile operating system. Even if Windows Mobile 7 lives up to market expectations, by the time it hits the street it could be a case of "too little, too late". HTC is doing what it can for Windows Mobile 6.5, but Microsoft needs to give HTC and users something more to work with.
The HTC 2010 roadmap is great news for Android, though, and illustrates the growing presence of the Android OS. Device manufacturers and wireless providers alike–with AT&T being conspicuously absent thus far–have jumped on the Android bandwagon and 2010 looks like it could be a significant milestone in terms of Android's ascendance.
HTC has a flare for creating slick handsets, and for developing innovative customizations that make the resulting devices greater than the sum of its parts. While it was lost in the shadows of the Motorola Droid marketing blitz, HTC's Droid Eris is a compelling Android-based device.
If HTC brings the same inventive style to Android devices as it has for Windows Mobile devices, competing handset manufacturers and competing mobile operating system platforms need to watch out.
For Microsoft's sake, hopefully the waning presence of Windows Mobile on HTC's product horizon is a reflection of a holding pattern just waiting for Windows Mobile 7, rather than an indication that HTC is abandoning Microsoft's mobile operating system platform altogether. I guess the ball is in Microsoft's court to finally get Windows Mobile 7 delivered.
Tony Bradley tweets as @PCSecurityNews, and can be contacted at his Facebook page .