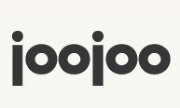 The fate of the once-named CrunchPad has been decided: The device will be coming to market by the end of the week under the name JooJoo. Fusion Garage — the onetime manufacturing partner with TechCrunch — held a video call for reporters and analysts Monday morning led by CEO Chandra Rathakrishnan, and announced his company's intent to move ahead without TechCrunch and bring the JooJoo to market.
Rathakrishnan claims his company has every legal right to do launch the JooJoo itself, and disputes TechCrunch founder Michael Arrington's previous claims that intellectual property rights for JooJoo are shared between Fusion Garage and TechCrunch. The JooJoo will be available for pre-order beginning Friday, December 11 for $499 at theJooJoo.com. JooJoo is an African term meaning "magical," according to Rathakrishnan.
The JooJoo is a tablet device, with a 12.1-inch capacitive touchscreen that can display in both portrait and landscape mode. The device has only one button (the power button); all other controls are touch-based. For text entry, the JooJoo has an on-screen keyboard that can disappear when not in use. The JooJoo uses gestures (such as swipe) for navigation, and they'll likely be the same as what we saw earlier this year.
The device has Wi-Fi connectivity, and a Unix-based operating system that boots directly into the browser much like Google Chrome OS does. Fusion Garage claims it can render full HD video, but Rathakrishnan did not specify if that meant 720p or 1080p resolution.
For offline use, JooJoo has a 4GB solid-state drive that is designed solely for storing cached information from the browser. Rathakrishnan said that this means you will be able to do some offline work, such as Gmail, when you lack a wireless signal. As for battery life, Rathakrishnan says you can go five hours without a charge, but I'd wait for PC World's own tests before taking that claim to the bank. Rathakrishnan said the device takes about nine seconds to boot up. I didn't time it during the press call, but I can say the boot time was definitely under 15 seconds, which is pretty good regardless.
From the looks of the image on JooJoo.com, the device also features a headphone jack, microphone jack, power port, and little else. A Fusion Garage representative confirmed that JooJoo will not come with an expandable memory slot or 3G capability; however, Fusion Garage is looking to add mobile connectivity to future devices. The JooJoo will come only in black at launch.
What it Can Do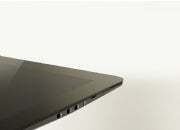 As expected, the JooJoo will be designed for simple Web browsing, video and light e-mail, but Rathakrishnan was quick to point out you can also use the device as an e-book reader. The Fusion Garage CEO also says they are in talks with some "very exciting" companies to bring specially designed content to the JooJoo. Considering the current experimentation of publishers Conde Nast and Time Inc., it's likely we may see something like the Sports Illustrated prototype being made available for the device.
Fusion Garage vs. TechCrunch
The only wrinkle in Fusion Garage's plans may be Arrington's assertion that TechCrunch plans to file lawsuits over the breakdown of the CrunchPad business relationship. The Fusion Garage CEO responded by saying that his company designed and built everything contained in the final device. Rathakrishnan claims that his company has sole intellectual property rights over the software and hardware. He also said that Arrington was not able to deliver on any of his promises when it came to device development or investor interest to fund the project; however, it should be noted Arrington's blog post from November 30 claims that he had been working with a "major multibillion-dollar retail partner" to bring the device to market.
Rathakrishnan was also adamant that there were no contracts of any kind between TechCrunch and Fusion Garage, arguing that the company had every right to sell the device. As of this date, no lawsuits or legal action of any kind have been filed against Fusion Garage, Rathakrishnan said.
Get your JooJoo
On Friday, you'll be able to order your own JooJoo from Fusion Garage for $499, and Rathakrishnan was confident that the company will have enough devices at launch to meet demand. The JooJoo will only be available through online order for the moment, and the company hopes to bring the device to retail shelves later on.
Connect with Ian on Twitter (@ianpaul).