2009 was a pretty decent year in tech history–we saw the introduction of a few new operating systems, a bunch of would-be iPhone killers, and Blu-ray disc players for less than $100. These news items struck us as fairly significant announcements, but how popular were they with our readers? We spent some time identifying and analyzing the ten most widely read PCWorld.com articles published in 2009–and found that readership was higher for pieces on violent video games and strange Google Street Views than on Google's new OS. Without further ado, here's the list (counting down from number 10):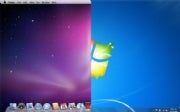 Any article that compares an Apple product to a Microsoft product is sure to yield tons of hits, "hates," and controversy in the comments section (often degenerating into a Mac-fanboy/Windows-fanboy/Linux-fanboy flame war), so it's hardly surprising that the tenth-most-popular story of 2009 was about those two companies' new operating systems. "Snow Leopard Versus Windows 7," which received half-a-million page views, compares the two OSs side-by-side, highlighting their new features (such as "ridiculously big icons," which appears in both; the "Windows 7 preview pane"; and Apple's "improved window management"). A quick look through the slideshow reveals what we already sort of knew–Apple and Microsoft have been "borrowing ideas" from each other for years, and their newest operating systems uphold that tradition.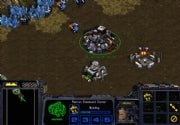 Tech nostalgia conquers us all–"I remember when my cell phone used to be bigger than my real phone." "Mom, what's a real phone?"–and at PCWorld we offer as exhibit A, "The Ten Greatest PC Games Ever," which drew more than 500,000 hits. This nostalgic slideshow lists the ten best games that owe most of their prominence to a PC platform (which is why Tetris didn't make the cut). The list of immortals begins with text-based Trade Wars 2002, and continues through the confusing-yet-serene world of Myst, the real-time strategy of StarCraft, the empire-building mindset of SimCity…all the way to the time-sucking, life-encapsulating MMORPG that is World of Warcraft.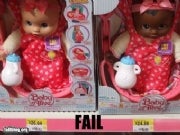 PCWorld readers are known for their diligence, hard work, and endless hours spent surfing the Net–and our eighth-most-popular story of 2009 was a list of the best Websites to waste time on. "40 Fantastic Time-Wasting Web Sites," which got over 600,000 page views, is a fantastic list for those in need of, erm, motivation to not work. It includes click-through venues like FailBlog, Texts From Last Night, and There I Fixed It; game and video sites, such as Homestar Runner and Virtual NES; and even some useful sites, such as Lifehacker (be more efficient!), Slashdot (news for nerds!), and FreeRice (improve your vocabulary and give to charity!). These and 32 other digital time sinks await your perusal, so get clickin'!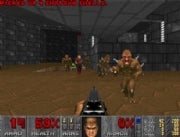 If you thought World of Warcraft was a life-changing experience, you're not alone. "20 Games That Changed Gaming Forever," a syndicated slideshow from our sibling publisher GamePro, was our seventh-most-popular article of 2009, with more than 650,000 views. The slideshow details 20 of the most innovative games across all platforms. Dance Dance Revolution, Bioshock, Final Fantasy VII, Call of Duty 4, and Super Mario 64 all make the cut, as does World of Warcraft (of course). And the number-one most innovative game–the greatest of the greatest–according to GamePro? Doom!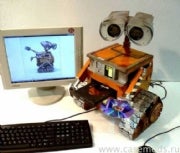 Since the creation of the first PC tower, people have been modifying ("modding") their computer cases to suit their aesthetic tastes. They are, in all likelihood, the same people who install neon lights under their cars and slap stickers all over their laptops–the same people who asked themselves, "Why should I settle for a boring black tower when I can have an adorable Wall-E sitting on my desk?" "World's Most Outrageous PC Cases," which received more than 700,000 hits, presents some impressive examples of beyond-the-pale case mods–in particular, the steampunked Mac Mini and the R2-D2. Still, the most vivid impression that these monuments to obsessive behavior may convey is of how much downtime their creators seem to have.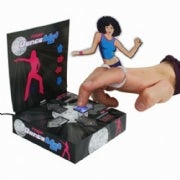 Have you ever taken a look at some wild gadget and wondered who, exactly, paid someone to make this crackpot invention into a reality? We most certainly have, as "The 10 Dumbest Tech Products So Far" attests. This slideshow, which drew almost 750,000 disbelieving views, presents a collection of tech products that will leave you wondering "What were they thinking?" An animated, singing trophy deer head; a USB finger dance mat capitalizing on the Dance Dance Revolution craze; a wacky keyboard with shortcuts for phrases like "BRB" and "CYA"?! Say hello to some of the craziest products ever to hit the market.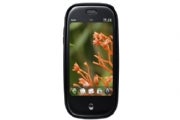 The International Consumer Electronics Show, held annually in early January in Las Vegas, is where much of the year's hottest new technology–everything from products to rumors–is unveiled. So, it's no wonder that our readers gravitated toward "Best Products of CES 2009: Let Us Introduce You" (with over 750,000 views). Among the hot items announced were the Palm Pre, Boxee (an open-source program designed to stream Internet content to your television), and the Kodak Zx1, as well as a slew of other pocket HD camcorders to rival the Flip Mino HD.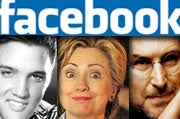 Every now and then, PCWorld dispenses with the straight-arrow product assessments and how-to articles for which we're famous and indulges in a just-for-fun story. One such departure was "Facebook Pages We'd Like to See," which collected almost 800,000 page views; it displays fictionalized Facebook pages of an array of famous characters–from Steve Jobs and Bill Gates to Hillary Clinton to Satan to Dr. Manhattan from Watchmen. Though all of these pages are fictional, a few of the figures (not Satan) do have their own real Facebook pages.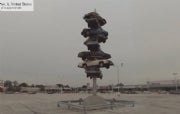 Since Google introduced its maps with "Street Views," people all over the world have been spotting strange and interesting sights (and demonstrating once again how much free time they do have). Of course, some people (829,891, to be exact) couldn't afford to spend hours scouring the virtual streets of Fuchu City, Japan, for unusual snapshots. So they read "Strangest Sights in Google Street Views," our second-most-popular article of 2009. In this article, you can see all sorts of crazy things, from a car covered in post-it notes to dinosaurs breaking out of a museum.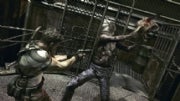 Well, it looks like video games are a hot topic among our readers–and what could make a hot topic even hotter? Gratuitous violence, of course! Our most popular 2009 article, with over 1 million hits, was "The Most Violent Video Games Ever Made." This gorefest samples 15 of the most violent video games ever to hit the shelves–"M for mature" ratings, bloody spatters, and creepy zombies abound. The list, assembled by PCWorld with help from the GamePro crew, includes Doom (again!), the ever-popular Grand Theft Auto franchise, and the unbelievably creepy, monster-ridden Silent Hill.