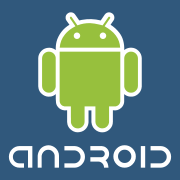 Even if Google employees have kept mum about Nexus One specifics, ROM hackers have been able to dig deep into the phone's system files to reveal the list of hardware we can expect from the Nexus One.
The clever folks at These Are The Droids have analyzed the Android 2.1 ROM for the Nexus One and discovered specs for the Nexus One, including a proximity and ambient light sensor, an accelerometer, a magnetic compass, WiFi, a stereo FM speaker, a noise-cancellation chipset, OpenGL ES 2.0-capable graphics, and references to an auto-focus camera with LED flash. These are Droids also notes that the ROM 2.1 hints at a Snapdragon processor inside.
The Snapdragon is capable of clock speeds that top 1GHz–nearly double the processor speed of Motorola's DROID. The OpenGL ES 2.0 support should also satisfy gamers, and put the Nexus One on par with the iPhone in terms of graphical power.
Another interesting feature is the purported FM tuner which was also to be included in the Motorola Sholes Tablet specs that leaked out earlier this month (here's hoping we get some iPod Nano-style live radio control!). These Are Droids also reports that the Nexus One will have an 802.11n chipset (most smart phones currently support 802.11g); WiFi N may be overkill for this little machine, but at least it will be able to fit nicely into a dedicated Wireless-N environment.
[These Are The Droids via Wired Gadget Lab and Gizmodo]