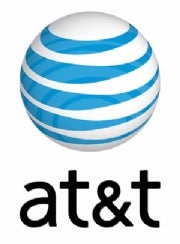 Apple CEO Steve Jobs may have a reputation for being difficult, but his alter ego, Dan Lyons' Fake Steve, may be even worse. On Monday, Fake Steve continued his attacks against AT&T's reputation for poor service by encouraging readers to flood AT&T's 3G network at noon this Friday in an attempt to cripple AT&T's data network. Dubbed Operation Chokehold, Fake Steve calls on iPhone users across the country to run a data intensive iPhone application for one solid hour on AT&T's 3G network. As you can imagine, AT&T was not happy to hear about this "digital flash mob," as Fake Steve is calling it.
How it came to this
AT&T's iPhone users have become increasingly dissatisfied with their network's service complaining about dropped calls, slow data speeds and AT&T's late rollout of iPhone features like MMS and tethering.
The cries against AT&T got even louder last week, after Ralph de la Vega, the carrier's president and CEO hinted that the company may resort to usage-based pricing for smartphone data users. This would be part of AT&T's attempt to educate consumers in the hopes they would cut back their iPhone data usage on AT&T's 3G network. Three percent of AT&T's smartphone users account for 40 percent of the network's bandwidth usage, according to de la Vega.
Fake Steve Hits Back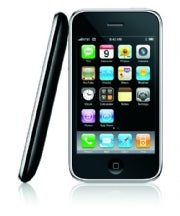 De la Vega's comments created a backlash against any plan to force people to cut back their data usage, and none were louder than Lyons' Fake Steve. "An American company creates a brilliant phone," Lyons wrote on the Fake Steve blog a day after de la Vega's complaints, "and that company hands it to you, and gives you an exclusive deal to carry it – and all you guys can do is complain about how much people want to use it."
Lyons' post proved to be very popular among Twitter users, and a few days later the post was followed up by Operation Chokehold.
AT&T Calls Out Fake Steve
AT&T responded to Operation Chokehold in a statement on Tuesday calling the protest an "irresponsible and pointless scheme to draw attention to a blog," according to The Wall Street Journal. The carrier said that even though Fake Steve is supposed to be satire, there is nothing funny about attempting to cripple a network "that provides critical communications services for more than 80 million customers."
Fake Steve responded late Tuesday saying, "have you read this blog before? Irresponsible and pointless are pretty much all we do around here."
Behind the Headlines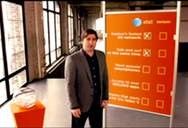 By reacting to Fake Steve's Operation Chokehold, AT&T has probably drawn even more attention to Friday's stunt. But AT&T's defensive posture also ignores Lyons' larger point, which is concern for the current state of American wireless networks. Smartphone usage is up across the country, and as more smartphones come online along with other devices like 3G netbooks, mobile Internet devices, and (possibly) tablets the need for reliable mobile data service will become even more crucial than it is now.
"This is the future," writes Fake Steve. "We are going to carry these devices and use them as our televisions, our radios, our newspapers." But instead of improving its network as demand increases, Fake Steve suggests AT&T is more focused on short-term profit gains than meeting customer needs that will increase the network's success over the long term.
"The network operators that will prosper will be the ones that can keep up with the demand," Fake Steve predicts. "The ones who don't will get left behind."
What do you think? Has fake Steve got a point, or is AT&T getting a bum rap as some studies suggest?
Connect with Ian on Twitter (@ianpaul).