The United States Federal Trade Commission (FTC) has launched an antitrust lawsuit against Intel, alleging that the tech giant used its dominant market position to stifle competition and expand its monopoly. The FTC is pretty late to the party, though, and at this point, even if the accusations are proven true, its really too little, too late.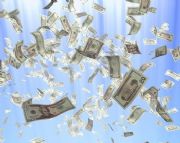 The FTC complaint claims that Intel engaged in a wide range of anti-competitive and predatory business practices and alleges that Intel "threatened to and did increase prices, terminate product and technology collaborations, shut off supply, and reduce marketing support to OEMs that purchased too many products from Intel's competitors."
A joint statement from FTC commissioners Jon Leibowitz and J. Thomas Rosch, explains that the FTC lawsuit is a result of "a multiyear investigation, extensive discussions within the commission and multiple meetings with Intel."
The joint statement also says that AMD, and other competitors, passed Intel in technological superiority, and that rather than competing fairly Intel resorted to deception and coercion to stifle their ability to compete in the market place. It sums up by saying "If the allegations in the complaint are true, Intel's actions over a period of years and continuing up until today have diminished competition and harmed consumers."
Which leads us to the burning question: what took the FTC so long? Intel has faced lawsuits from competitors–including AMD, and has been the subject of antitrust investigations and lawsuits in Japan, South Korea, and the European Union dating back to at least 2005.
The lethargic pace at which the FTC takes action creates an environment where monopolistic, antitrust behavior is actually a profitable and sustainable business model. By the time the government gets around to investigating, and ultimately acting on, evidence of antitrust behavior the damage is already done.
Assume for a moment that all of the allegations are true. Intel already held a dominant position at the time competition started to enter the market and it was certainly in a position to put pressure on hardware vendors by threatening to raise prices, or to provide incentive for hardware vendors to avoid the competition in exchange for lower prices on Intel chips.
With the FTC filing an antitrust lawsuit today, that would have given Intel about five years to continue deceptive, unethical, predatory business practices to cut off the ability for the competition to generate revenue or gain any foothold. At this point, Intel maintains its dominant position and competitors like AMD are so cash-strapped and hobbled that they pose little threat even if Intel ceased all such practices effective immediately.
In essence, antitrust behavior is a solid business strategy if you have the financial means, and industry connections to pull it off.
I am not implying that Intel is guilty of the FTC charges, nor am I in any way implicating Intel for intentionally exhibiting anticompetitive tendencies as a business strategy. I am simply illustrating that it is possible to do so successfully.
Intel has not yet responded to the FTC complaint, but I think it is safe to assume that Intel feels its business practices and marketing efforts are within the scope of what is fair in a competitive marketplace.
It will be interesting to see how the antitrust complaint plays out, but no matter which way it goes Intel will remain the dominant player in the market.
Tony Bradley tweets as @PCSecurityNews, and can be contacted at his Facebook page .