Phone Web browsers and apps can handle many of your on-the-go Internet needs, but sometimes you have to use a laptop. What do you do if no Wi-Fi hotspot is in range? That's when tethering–sharing your smartphone's 3G Internet connection with your laptop via USB or Bluetooth–can be a lifeline to the Internet. However, not all wireless carriers officially support it, and, depending on your mobile plan, you could get slapped with some exorbitant data charges.
Check With Your Carrier
Your tethering options depend on your smartphone platform and on your carrier's support–which is important, because if you decide to try it on an unsupported combination, you could be billed extra for your usage or have your service terminated.
AT&T users can find most of the necessary information at AT&T's Website, which has a FAQ page and a list of supported devices that includes some feature phones as well as plenty of BlackBerry and Windows Mobile devices. iPhones are notably omitted from the list, as are any Mac OS computers, but depending on your iPhone version you have ways around that limitation. Doing things the AT&T-sanctioned way will require a data plan that explicitly includes tethering (usually found in the company's small-business services) for an extra $30 per month for 5GB.
Verizon includes support for tethering for an extra $15 to $30 per month depending on your existing plan, generally with a 5GB monthly cap.
Sprint's official company line is that it doesn't support tethering now and won't ever do so, and Palm has discouraged Pre hackers from developing tethering apps. If you want official mobile broadband support, you'll have to go for the carrier's wireless broadband options.
T-Mobile's current official stand is that it does not support tethering, but the provider has offered tethering support for BlackBerry and Android phones in the past.
If your carrier doesn't support tethering, you can probably still do it with PdaNet (basic version is free, advanced version costs $29), an app by June Fabrics Technology that lets you tether your iPhone, BlackBerry, Android, or Windows Mobile smartphone regardless of your carrier. Just hope that your carrier doesn't notice–if your provider monitors your traffic and discovers that your usage patterns don't resemble those of a typical smartphone user (BitTorrent usage, for example), it could charge you extra or suspend your account.
How to Tether Your Phone
If your carrier has a supported tethering option, it should supply instructions for linking your smartphone and your computer–you can read the instructions for tethering with AT&T and tethering with Verizon. PdaNet users, on the other hand, have to perform most of the setup themselves.
iPhone users will have to start by jailbreaking their iPhone and downloading the PdaNet iPhone app from Cydia. After that, you can choose to tether with your laptop's Wi-Fi or tether through USB. If you want to tether through USB, you'll have to download the PdaNet Desktop client onto your laptop (note that this won't work if you don't have iTunes installed) and open the PdaNet app on your iPhone to start sharing your Internet connection. Don't forget to secure your jailbroken iPhone, or you might catch a worm.
BlackBerry users need to point their smartphones to http://junefabrics.com/bb to download the latest version of the PdaNet app, as well as to make sure that their laptops have BlackBerry Desktop software as well as PdaNet's BlackBerry Desktop app installed. Once everything is installed on both ends, just open the PdaNet app on the BlackBerry, turn on USB or Bluetooth, and open the PdaNet Desktop app on your PC to start tethering.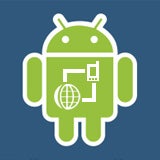 Android users have an easy time of it. All you should have to do is download the Android PdaNet app to your PC, install it, and connect your Android handset via USB or Bluetooth to start tethering.
Strip Your Sites
"But I'm paying for unlimited data on my smartphone's data plan," you say. "Why should I pay extra for tethering, or have to buy a separate data plan with a 5GB cap?"
The unfortunate reality is that cellular carriers don't want you to use unlimited data on a laptop, because computers readily engage in more bandwidth-heavy activities (like streaming HD video or downloading large files over peer-to-peer networks) than cell phones do, which puts more strain on the providers' networks.
Whether you're paying for the supported tethering plan or flying under the radar with PdaNet, you'll want to keep your bandwidth usage low and avoid incurring overage fees or attracting the attention of your carrier.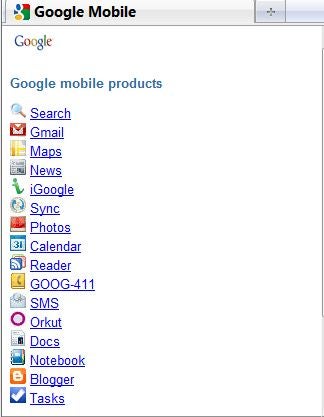 You can start by pointing your browser to the mobile versions of Websites, which are already optimized for a low-bandwidth cellular connection. More often than not, you can find the alternate version simply by typing in m.sitename.com instead of www.sitename.com–mobile Twitter, Facebook, and Gmail, for example, all give you the core functions for less kilobytes.
Alternatively, you can just turn images off in your browser of choice. In Firefox, go to the Tools menu, pick Options, click the Content tab, and uncheck Load Images Automatically. For Internet Explorer, go to Tools, Internet Options, Advanced, then scroll down to Multimedia and uncheck Show Pictures. In Safari, open the Preferences menu option from the Gear icon in the upper right, click the Appearance tab, and uncheck Display images when the page opens. For Google Chrome, you'll have to make a shortcut to the app, open its Properties, and in the Target field paste the text –disable-images at the end of the file path.
Flash apps are great for making the Web look pretty, but they're also bandwidth-heavy, and more often than not you'll be wasting your 5GB cap on attractive advertisements. Download Greasemonkey (for Firefox), an add-on that lets you install user-created scripts, and grab a Flash-blocking script so that you can choose which Flash functions to load. If you don't want to use Firefox, read our advice on how to set up Greasemonkey-like functions for your browser of choice.
Keep Your Routine Lean
Even the most fervent Facebooker probably won't exceed a 5GB bandwidth cap without streaming videos or picking a few big downloads. Here's how you can keep the rest of your Web routine lean.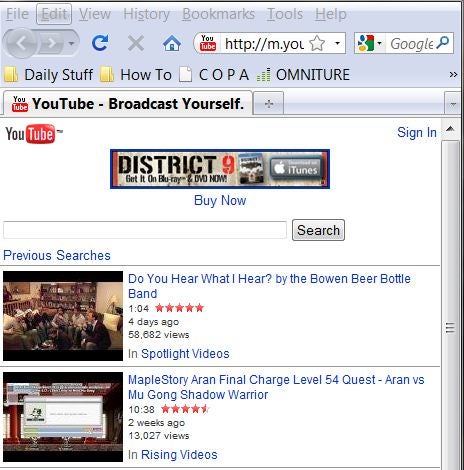 Don't stream video or audio. If you absolutely must watch a YouTube video, use YouTube's mobile-optimized Website to find the video you want, and then right-click on the Watch This Video link (it should start with rtsp://) and open it in VLC with the Open Network Stream option. The result will be much, much lower quality than YouTube's standard or HD video resolution, and much more bandwidth-friendly as a result.
Watch out for background apps that are used to having an all-you-can-eat broadband connection at your home or office. For example, opening iTunes will prompt it to start downloading any subscribed podcasts you might have missed, and if Windows Update is set to download automatically, it will start grabbing the latest Windows patch.
A few megabytes here and there isn't a big deal; but if you subscribe to lots of video podcasts, you'll probably want to keep it down. RSS readers and e-mail clients, on the other hand, will probably save you bandwidth by pulling down the data you want to read in a more streamlined form.
You won't be able to fit any big downloads in that 5GB limit without drastically cutting down on your browsing activity. If you have another PC at home, however, you can configure uTorrent to open a Web interface that lets you control the machine remotely; as a result, when you get home, your favorite (legally obtained) TV shows will be ready to watch without having eaten up your mobile broadband.
Have your own tricks for streamlining your on-the-go Web habits? Post them in the comments.