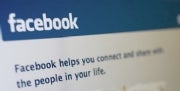 Looking for a gift to send to someone halfway across the country? Don't give up just because it's getting too close to Christmas. You can still send a gift via Facebook. Yes, Facebook.
The world's largest social network offers several ways for you to instantly send tokens of appreciation to the important people in your life — provided that they're Facebook users. While some of the gifts are virtual items that will only be displayed on your friend's Facebook profile (like virtual team jerseys), others are more tangible, such as music files and charitable donations. They're all just a few mouse clicks away.
How it works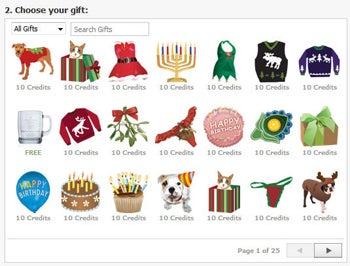 To send a Facebook gift, you need to purchase Facebook gift credits. These are a form of virtual currency that can be used to buy Facebook gifts and to pay for other virtual goods within select applications. Gift credits are purchased in U.S. dollars, and the standard exchange rate is 10 gift credits for one dollar. You can purchase credits after you make a selection from the Facebook Gift Shop.
You can pay for gift credits via credit card or mobile phone, but you should keep in mind that Facebook credits purchased using your mobile phone cost a lot more (40 credits costs $6.99 using your phone and only four dollars with a credit card). Supported carriers for mobile phone payments include Alltel, AT&T, Boost, Cellular One, Nextel, Sprint, T-Mobile, Verizon Wireless, and Virgin Mobile. Facebook credits are deducted from your prepaid account or appear on your wireless bill as charges from Zong or Zong-Facebook credits.
TIP: Facebook offers to store your credit card information for future purchases by default. If you don't want Facebook to keep your credit card details make sure you uncheck the box, "Save this information for future Facebook purchases."
Here's what you can get for the special people in your life using Facebook gift credits:
Sports

Facebook also offers some brand name virtual apparel for the sports fan in your life. You can send the virtual team jersey for all thirty NBA basketball teams and all fifteen Major League Soccer squads. There are also jerseys for well known players like Kobe Bryant, LeBron James, and Dwyane Wayde.
If college colors are a better choice, you can get helmets, pennants, and other virtual gear for your favorite college teams including Army, Florida State, Georgia Tech, Purdue, University of Kansas and others. Facebook has items representing a number of colleges, but the list is by no means complete so don't be surprised if virtual gear from your alma mater isn't available.
Cost: 10-40 credits
Music and MP3s
Courtesy of Lala.com, you can send you Facebook buddies their favorite song; Lala offers more than eight million tunes to choose from. You can send a DRM-free MP3, or a streaming version they can play online, from their news feed, wall, or Lala.com. However, considering that Apple recently bought Lala, you might want to opt for the downloadable option until we know exactly how Lala will operate under Cupertino's control.
Cost: 9 credits for MP3s, 1 credit for Web songs (U.S. only)
Real Gifts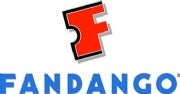 Did you know you can buy real world presents from a virtual storefront powered by fbFund recipient RealGifts? RealGifts sells physical items via Facebook including Fandango movie tickets, flowers, candies, cookies, and stuffed animals. Just keep in mind that RealGifts will tack on the cost of delivery at checkout.
Cost: 100-600 credits (U.S. only)
Charities
It's the season for giving; Google recently announced a $20 million gift to charity. While you may not be able to match that amount, you can make a smaller charitable contribution in your friend's name via Facebook.
When you give the gift of charity through Facebook, the social network says the net proceeds from your contribution will be donated to your selected charity. Facebook charity gifts include well known organizations like the Humane Society of the United States, World Vision, World Wildlife Federation, Kiva Microfunds, (RED), UNICEF and OLPC Foundation. Your contribution can go towards bed nets to help fight malaria in Africa or partial funding for a tent for a refugee family forced from their home. Facebook charity gifts include a small image that will appear on your friend's Wall. Charitable donations sent through Facebook are not tax deductible.
Cost: 60-680 credits (U.S. only)
E-cards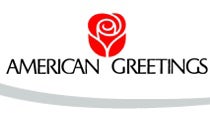 Send your friend a holiday greeting from American Greetings, GroupCard, GreetBeatz, JibJab, someecards, and The Wish Factory. E-card options include songs, video cards and regular e-cards.
Cost: 10-30 credits (U.S. only)
Virtual Gifts
Facebook offers plenty of virtual gifts for giving. You can find everything from champagne flutes to penguins and elf outfits. Seasonal items include Christmas sweaters, Santa outfits, and virtual mistletoe. If you're looking for something for another occasion, you'll also find virtual birthday cakes, cupcakes, dogs, cats, balloons and ninjas that you can send along to your Facebook friends.
If you have a big Britney Spears fan in your life, you'll be happy to hear that Britney is the first, and so far the only, entertainer to offer an official line of Facebook gifts. Available gifts include a virtual birthday cake, a badge with Britney's image and a Britney schoolgirl outfit, all of which feature Britney's personal virtual signature.
Cost: 10 credits
If these gifts don't strike your fancy, and you'd prefer to send a more traditional last-minute gift you can also buy iTunes gift cards through the iTunes fan page on Facebook.
Need to figure out a last-minute gift this year? What are you sending?
Connect with Ian on Twitter (@ianpaul).