Twitter's acquisition of Mixer Labs , a service that helps developers build location-aware applications, shows that the company hopes to make location broadcasting an important part of its service. And the microblogging service isn't alone, either: Google is getting into location-based services with its work on Google Maps and features like My Location, and Facebook recently adjusted its privacy policy to make way for opt-in location-based features.
That's why I think 2010 will be a big year for location-based services. Sure, 2010 is likely to be all about tablets and the looming showdown between Google and Microsoft , but it may also be the year when people become more comfortable with broadcasting their location to the rest of the world.
There are many location-based services available today, but here's a look at five that you'll want to keep your eye on as we approach the new year.
Foursquare
One of the more popular location-based services among early adopters is foursquare. Part game, part recommendation service for local hangouts, foursquare works by having you check in at locations as you move about a city, airport, or wherever else you might be.
Once you check in, your Foursquare friends will know where you are and you'll receive automated recommendations for nearby restaurants, cafes, and other locations from previous Foursquare visitors. You can also leave your own tips about a place that will be picked up by other Foursquare users when they check into that location.
Foursquare is also a game where you earn points every time you check in, which in turn earns you virtual badges. But you can also earn freebies and coupon offers by checking in at participating locations. To get these offers, you have to become the mayor of a particular location, which means you have checked in at a location more times than any other Foursquare user. The mayor of the Bowery Wine Company in New York, for example, gets their first drink of the night free; while the mayor of San Francisco Symphony-Davies Symphony Hall currently gets 50 percent off tickets for the symphony's January 15 concert and access to the post-concert party. Check out Foursquare's complete list of freebie offers .
You can access Foursquare on your mobile phone by downloading the iPhone or Android application, visiting Foursquare's mobile Website , or via SMS (U.S. only) at 50500. Foursquare says a Blackberry app is in development.
Gowalla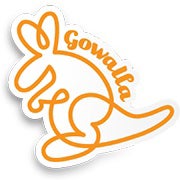 Gowalla is a location-based game similar to Foursquare, where you check in to locations using an iPhone app. The gaming aspect is a little different, though, since you participate in a game of virtual geocaching and you don't connect with friends as you do in Foursquare.
When you visit a location you'll be presented with a list of virtual goods, called icons, that you can pick up. You can only carry ten icons at once (although you can archive them for safe keeping), so you may have to drop some of the icons you already have at the new location.
You can check in at any location in the world called spots, and for each spot you visit you receive a stamp in your virtual passport. If you create your a new spot on Gowalla you become the commissioner for that location, and the first ten people to leave virtual goods at the new spot become its founders. Spot commissioners can edit details about a spot, and Gowalla says it will be giving special privileges to founders in the future.
You can also use Gowalla to go on trips, which are basically guided tours using Google Maps. There are many trips available, including a University of Arkansas tour , a pub crawl on Oklahoma City's Western Avenue, and a ghost tour in Pleasanton, California. For every trip you complete you earn a Pin of Glory, which Gowalla says are the "ultimate measure of Gowalla Greatness."
Gowalla requires a GPS-enabled iPhone for optimal results.
Google
If you just want to share your location with your friends without the gaming aspect, then Google Latitude is for you. Latitude is available on your smartphone or your laptop, and displays your location on Google Maps using your Google profile picture as an icon. Any of your Google contacts that have also opted into Latitude will be displayed on your map, and clicking on their icon allows you to send them an e-mail or instant message. Check out Google's Latitude page for a complete list of supported smartphones.
If you need to figure out your location in unfamiliar surroundings, Google has another service called My Location that can help. My Location also works on your desktop or smartphone, and displays a little dot on Google Maps to show your location. From there, it's easy to find directions or a business, or just explore your surroundings. To get My Location to work on your desktop you must be using a Web browser that supports the W3C Geolocation API such as Firefox or Google Chrome. My Location does not work with the most recent beta version of Google Chrome for Mac.
Nightlife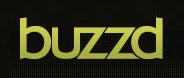 Many location-based services can help you find the next great party or event, such as buzzd and Hot Potato. With buzzd, you can track what other users are saying about a particular place on Twitter to get a feel for the hottest places in your area on any given night. You can download buzzd applications for the iPhone, Blackberry, and Android devices or through the mobile Web at buzzd.com/m.
Hot Potato is a social networking application where you can create private or public events, and upload notes and photos of the event to share with others. When you attend an event you check in just like Foursquare and Gowalla, but checking in only tells others whether you're attending the event in person, watching a broadcast, or following along on Hot Potato's Website. You can use Hot Potato through an iPhone application or through the Website.
Twitter
Twitter recently launched its location-based service, which allows you to embed your location in the metadata of a tweet on a case-by-case basis. Your location doesn't appear in the tweet, but underneath it along with other information like the time you sent the message and which Twitter client you were using (twitter client, Website, iPhone app, etc.).
These are just a few of the many location-based services and games available today. Do you have a favorite location-based application or does the whole idea just creep you out?
Connect with Ian on Twitter (@ianpaul).