Phil Kunde wants to know if the 3G Internet access available through his cell phone provider makes a viable alternative to conventional broadband such as cable or DSL.
Not in my book. While cell-based Internet access has one big advantage–you can access the Internet on your PC anywhere you can use your cell phone–it contains some very serious negatives.
For one thing, it's slow. Cell carriers like Sprint and Verizon promise download speeds that top out at only about 1.4Mbps–and can drop as low as .6Mbps. "Wireless signal, by its nature, is extremely variable; that is, many things, such as obstruction by fixed objects (buildings, trees, etc.), weather, network load, cell tower locations, and time of day, can affect the quality of the signal," says Mark Sullivan in A Day in the Life of 3G. (I'm sticking to 3G numbers here because, as I write this, the much faster 4G is still relatively rare in the United States.)
By comparison, 6Mbps DSL and 16Mbps cable connections are readily available.
The difference gets more extreme when you take price into consideration. AT&T charges the same $35 a month for 6Mbps DSL and 1.4Mbps (if you're lucky) 3G. But the $35 3G plan sticks you with a 200MB monthly allowance; I've downloaded individual files bigger than that. For $60 a month, you get 5GB, which is more reasonable but still wouldn't cover my family's Internet habits.
Speaking of families, a 3G connection can be shared in a way similar to broadband–one point in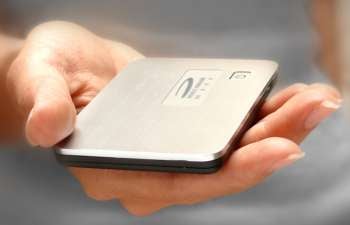 its favor. You do this with a small, router-like MiFi device that you purchase from your carrier. It's small, portable, and can connect up to five WiFi-enabled devices to your 3G Internet signal. Using one regularly with several people, of course, pretty much guarantees that you'll hit that 5GB limit early each month.
Depending on your lifestyle or working conditions, cell-based Internet access may very well be invaluable. But unless you're like George Clooney's character in Up in the Air–constantly traveling, never at home, and with no family–it's not a valid replacement for DSL or cable.
At least not yet.
Add your comments to this article below. If you have other tech questions, email them to me at answer@pcworld.com, or post them to a community of helpful folks on the PCW Answer Line forum.