The first GeForce GPU based on Nvidia's next-gen Fermi architecture will make a showing at CES 2010 in Vegas next week, according to an update on Nvidia's Facebook page.
Writes Nvidia:
Happy New Year to all GeForce Fans!!! Oh, and there will be a sneak peek of GF100 at our booth at CES in Las Vegas next week. Stop by and say hi!
Fermi reportedly crams in over 3 billion transistors (the GeForce GTX 280 in my desktop PC has just 1.4b), supports Microsoft's new DirectX 11 architecture, offers hardware support for ratcheting up the GPU voltage and "extreme" overclocking, does full hardware decode for 3D-based Blu-ray, and supports 32x anti-aliasing (today's GPUs top out at 16x).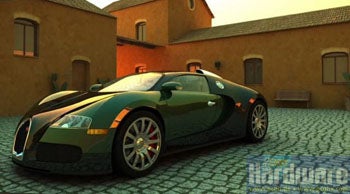 Fermi was originally due in November, but Nvidia delayed production until 1Q 2010 (rumor has it March or April for production parts at the earliest). By comparison, AMD's 5000-series "Evergreen" DX11 part launched already last September, though availability has been limited due either to popularity, supply issues, or some combination of both.
What precisely will Nvidia be demonstrating at CES next week? No idea, but PC Games Hardware speculates it could be two Fermi cards running in SLI configuration.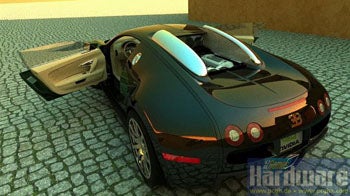 Question is, has development kept up with the GPU cycle or lagged behind? The dual GTX 280s in my system coupled with a slightly overclocked 3.3GHz Intel i7 have yet to choke on anything whatsoever running at 1680 x 1050 with detail settings maxed. Pick a game, any game, and my system utterly devours it.
For more up-to-the-minute blogs, stories, photos, and video from the nation's largest consumer electronics show, check out PC World's complete coverage of CES 2010.
Follow me on Twitter @game_on