Google Chrome hit a milestone over the weekend when it became the third-most popular browser after Microsoft Internet Explorer and Mozilla Firefox, according to metrics firm Net Applications. It controls just 4.63 percent of the browser market, but Chrome has made significant inroads against competing browsers, such as the former bronze medalist Apple Safari.
It's not hard to see why Chrome is gaining ground. Consider its recently launched versions for Mac and Linux, and the introduction of Firefox-like add-ons called extensions. There's also the added hype around Google's forthcoming Chrome OS.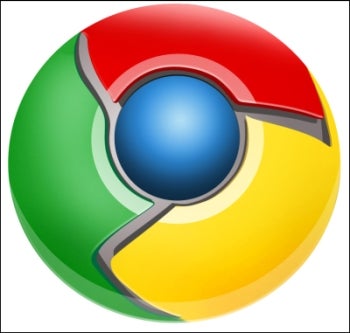 Chrome may not be the top of the pack yet, but I bet Safari is just the first browser to be on the receiving end of a Chrome-style beat down. Here's my take on why Chrome took down its Apple counterpart, and why Firefox may be next.
Speed, Stability and Stealth
There's no doubt about it: Google Chrome is faster than Safari (on Windows anyway). PC World's most-recent browser speed test (conducted in July) pitted Chrome against Firefox 3.5, Internet Explorer 8, and Safari 4. Google's browser trumped them all, including Apple's browser, with an average page load time of 1.70 seconds versus Safari's 1.96 seconds. True, the speed difference is just milliseconds (260 to be exact), but every moment counts when you're trying to navigate the Web in the most efficient way possible.
Its much-touted separate processes also help Chrome's speed, which is a major factor in the browser's stability. Separate processes means every Chrome tab you have open runs independently from the others. So if one of your tabs freezes or crashes it won't bring down the entire program just the tab. Of course, the trade off is that Chrome requires more processing power than other browsers, meaning your entire system could slow down if you're running a number of desktop programs in addition to the browser.
Chrome is also easy to use, thanks to its stealth update system. There's no interruption while you wait around for your browser to download and install the latest version. Chrome just downloads the update automatically, and the next time your start your browser the new version is there, with no interruption to you.
Chrome is better by extension
The people have spoken: they want browser add-ons, and lots of them. This may be where the next browser war will be fought and won. Safari and Internet Explorer 8 may have add-ons, but they're not as widely used compared to Firefox's massive catalog. Google has a growing selection of extensions for Chrome, and just like the browser, Chrome extensions receive updates in the background. No more waiting around for add-ons to update as with Firefox. Chrome extensions just work when you need them to and that's it.
Chrome is integrated
Chrome may not have the awesome bar, but no one can beat Google's Omnibox with integrated search and address bar capabilities. I realize some people hate this feature, and sometimes you can end up doing a Google search instead of going to directly to a website. But the Chrome Omnibox simplifies the browser by removing the little search widget and giving you a cleaner design.
Chrome has Space
When it comes to maximizing screen space, you can't beat Chrome. The browser simply gets out of the way, and allows you to see more of the Web page by reducing the space taken up by the address bar, tabs and toolbars. This difference is most notable in Windows, but even on OS X with Apple's overhead menu bar, Chrome still does a better job of maximizing your screen space.
Detailing with Chrome
Google has also put a lot of thought into every little detail of the Chrome experience. One of the most striking examples is the smart engineering behind the way Chrome deals with closing tabs. It's a small thing that you may never notice, but when you close a tab in Chrome, the next tab's close button moves right underneath your mouse pointer. True, it's a minor (and admittedly super-geeky) feature that only a few will appreciate it, but when it comes to software design Chrome's all about the details. Check out the blog The Invisible for an in-depth look at this Chrome detail.
Will Chrome beat Firefox next?
Beating Safari out of the race is one thing, but Chrome has a big climb ahead of it to overtake Firefox's 24.6 percent market share. Chrome's speed and background updating already give it an advantage over Mozilla's browser, and Chrome is also influencing Firefox development. Take a look at Mozilla's Firefox roadmap and you see features like separate processes and the tabs-on-top look being considered for future versions of Firefox. So Mozilla's browser may end up looking more like Chrome in the coming months.
Then again, Firefox is adding some new features that Chrome doesn't have, including social networking widgets integrated into a Chrome-like default home tab, and Weave, which is supposed to integrate your desktop and mobile browsing experience like never before.
It's not entirely clear who will win, but the next big battle is set: it's Firefox versus Chrome, to see which browser will become the contender to IE's crown.
Connect with Ian on Twitter (@ianpaul).