Taiwanese computer-hardware manufacturer Micro-Star International (MSI) is rumored to be showcasing a variety of interesting new products at this week's forthcoming Consumer Electronics Show (CES). New MSI creations rumored to be making their Las Vegas debut include a 3D laptop in addition to a dual-screen e-book reader.
Speculation regarding the companies CES showing comes from a recent Digitimes report. The Digitimes post detailed that an e-book reader will be shown and that the rumored device will, somewhat unusually, make use of NVIDIA's Tegra processor. The article also disclosed that in addition to displaying a dual-screen e-book reader, possibly similar to ASUS' planned effort, the company will also exhibit a single-screen model.
No specifics regarding a 3D-laptop, beyond it's initial mention, were given. However Engadget are hoping that the could-be device will make use of NVIDIA's 3D Vision technology.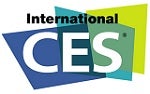 With CES just around the corner we won't have to wait long to find out. Yet one things for sure, if true, MSI won't be the only company showing off new e-readers at the show.
[Via Engadget]
Follow GeekTech and Chris Brandrick on Twitter.
For more up-to-the-minute blogs, stories, photos, and video from the nation's largest consumer electronics show, check out PC World's complete coverage of CES 2010