Tired of dragging your USB backup drive from computer to computer? Don't want to hassle with setting up pricey, network backup software? If so, you've going to like the new BackupLink self-configuring network backup technology announced today by Clickfree, to be found in the company's upcoming CN2 USB drives and Transformer Network Edition Adapter for USB drives.
Attach a Backuplink-enabled device to each computer on you network exactly once, let the configuration software do it's stuff, and that PC will subsequently be backed across the network to the Backuplink device, no matter where on the network said device resides. As long as it's attached to a PC somewhere on the local network, everyone gets backed up.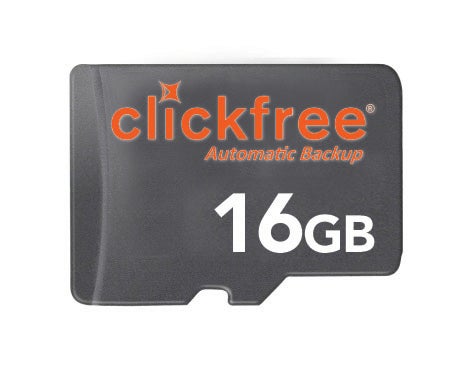 Available in February 2010, the 2.5-inch CN2 drives start at $160 for a 320GB model and run to $220 for 640GB model. The $100 Transformer Network Edition Adapter sits between any USB drive and the USB port to provide the same Backuplink technology found in the CN2 drives.
Clickfree also announced a Blackberry-oriented automated backup Micro-SD card, called the Clickfree Traveler for the Blackberry, as well as a standard SD card device for laptops and PCs with a card reader, called the Traveler SD. The cards leverage the same run-upon-insert backup technolog (sans BackupLink) found in the company's larger USB products.
Both the Blackberry Micro-SD and the laptop/PC Traveler SD products will ship in February in 16GB ($90) and 32GB ($150) sizes.
For more up-to-the-minute blogs, stories, photos, and video from the nation's largest consumer electronics show, check out PC World's complete coverage of CES 2010.