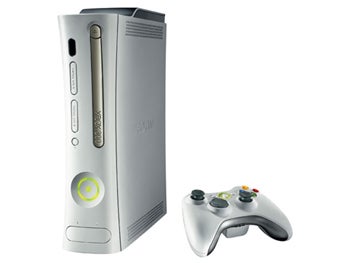 The Xbox 360 topped Nielsen's top US game consoles ranked by usage minutes (23.1%), polling slightly ahead of Sony's PS2 (20.4%) and the Nintendo Wii (19.0%). No, that's not a typo. I meant to write PlayStation 2. Sony's PS3? Not on the fact sheet, which either means Nielsen didn't want to embarrass Sony, or they've done the rest of us a disservice by failing to include Sony's flagship game and Blu-ray box in their breakout.
Gaming remains exceptionally popular, with 73% of US households stating they own a device used specifically for gaming. I'm not sure if "used specifically" means "used exclusively" or not. I use my PC "specifically" for gaming, but also, on occasion, to print documents, read the news, or make Skype calls.
Drilling in a bit, 54% of US households own a video game console or handheld system, and the current (Nielsen says "7th") generation of game systems, presumably meaning the Wii, PS3, and Xbox 360, penetrate to 41%. I'm not sure how many Xbox's, PS2s, GameCubes, PSPs, and DS's are floating around (I'd wager the lion's share on the DS and PS2–how intrepid of me) but if you place any stock in surveys, 41 of 54 suggests the turnover's in full swing.
Handheld household penetration is surprisingly low, given Nintendo's consistent, frequently record-breaking DS sales. 23%, that's how many households own a "handheld console" (thank you, Nielsen, for acknowledging what others refuse to).
Exploring gender metrics, Nielsen says the percentage of "active" gamers (defined as playing a minimum of an hour a week) that are female is 45%. Drilling on that, you get 49% of Wii owners and 52% of PSP owners that are female. I'm not sure what's more surprising: That over half of PSP owners aren't male, or that Nielsen didn't rank Nintendo's DS in that latter comparison.
Follow me on Twitter @game_on