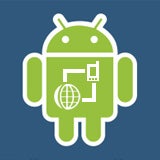 It appears Android-equipped devices are enjoying a coming-out party at this week's Consumer Electronics Show in Las Vegas. Major hardware manufacturers, including Dell, HTC, MIPS Technologies, and Motorola, have announced plans to launch consumer products, including smartphones and TV set-top boxes, which feature the Android mobile operating system.
The wave of announcements appears to validate earlier predictions that the open-source Linux-based Android would become a major player in the mobile market, although market acceptance of the Google-backed OS may have taken longer than first expected.
This week's Android-related announcements include:
Google Nexus One: While not launched at CES, Google's first Android-based smartphone did make its splashy debut this week to mostly favorable reviews. It's one of many new handsets that are likely to boost Android's growing influence in the smartphone market.
AT&T's Android action: AT&T announced at its Developer Summit in Las Vegas that five Android phones will debut on its much-maligned network in first half of 2010. These include a Motorola handset based on the company's popular Cliq phone, which first appeared on the T-Mobile network in October. Additional Android devices will include the Dell Mini 3 and new handsets from HTC.
MIP's Android plans: MIPS Technologies plans to demo several Android-based devices at CES, including a prototype IPTV (Internet protocol TV) set-top box that sends digital TV signals over Internet networks. MIPS, which makes its own microprocessors, also plans to show an Android-based netbook based on its chip architecture.
Android Influence Grows
Android has definitely caught consumers' attention, according to a December survey by ChangeWave Research. One-fifth of survey-takers said they plan to buy an Android-based handset within 90 days–a 250-percent increase over the 6-percent who said they'd choose Android when ChangeWave queried consumers in September.
Furthermore, the quality and quantity of Android applications are improving rapidly, a development that's sure to attract more consumers to the platform.
Contact Jeff Bertolucci via Twitter (@jbertolucci ) or at jbertolucci.blogspot.com .