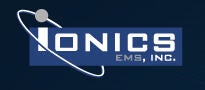 A networkable computer built into a standard electrical outlet plug: It's an intriguing idea–and not far-fetched given we have full computers in our pockets (we call them cell phones). Marvell introduced yesterday its third-generation Sheevaplug, which is the basis for the Plug Computer 3.0. I got my hands on the first unit from one of Marvell's six contract manufacturing partners.
The Ionics Plug Computer 3.0 I saw was a bit bulky and boxy for an outlet. Plug it in and you won't be able to share that outlet with any other device. Other manufacturers may have different form factors; additional models will be on display at the Consumer Electronics Show.
But that observation aside, the lightweight device appeared intriguing. The unit I saw wasn't plugged in, and wasn't running any software. Inside was a 120GB 1.8-inch SATA hard drive, plus both NAND flash and DDR2 RAM (512MB of each). The NAND flash is for storing the applications that will run on the Plug Computer.
The Plug Computer 3.0 runs Marvell's 2GHz Armada 300 processor; Marvell's design allows for up to 2GB of flash and 1GB of embedded NAND system memory.
The device communicates through your router to your home network and interfaces with hosted services in the cloud. You don't have to configure it-it autosenses your network configuration thanks to DLNA certified chipsets (though, the device itself may not be DLNA certified; that depends upon the individual manufacturers). You can access the device via a Web browser from a PC or another device, such as a connected TV or cell phone; from there, you can access content on the device, or even install new apps from an appstore.
The Plug Computer is always on. Marvell says the power draw, not counting the hard drive, is 3 Watts when fully active; but 99 percent of the time it will be in standby mode, and in that state, it only draws tens of milliwatts.
Other specs: USB 2.0 port and gigabit Ethernet port. The Ionics Plug Computer 3.0 was running Linux ( Ubuntu Januty Jackalope).