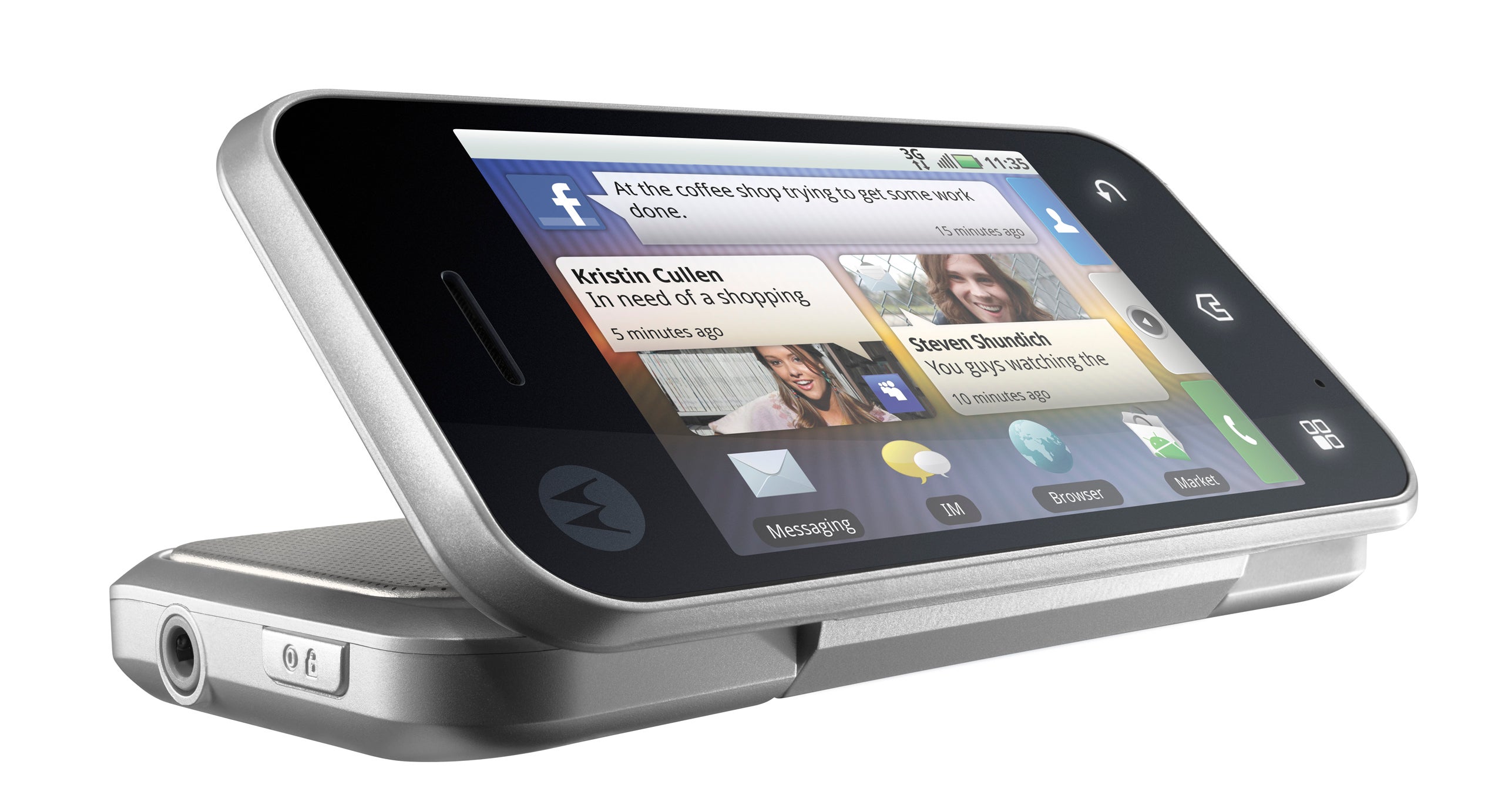 At this morning's AT&T Developer Summit, Motorola CEO Sanjay Jha hinted at a new Android-based Motorola smartphone with "a unique form factor" will be coming to the carrier. From a distance, the phone looked a whole lot like the Motorola Cliq–but different somehow. Meet the Backflip: Motorola's third Android phone coming out in Q1 this year.
What makes the Backflip standout is its reverse flip QWERTY keyboard as well as a touchpad behind the display. This clamshell phone with a twist lets you have more control over the viewing angle of your display while still having easy access to your keyboard.
A touchpad behind the display struck me as odd, initally; I want my touchpad where I can see it. When I actually got my hands on the Backflip, however, the placement made sense. When you're holding the backflip, your fingers naturally fall to the back of the display. Flicking the back of the screen to flip through MotoBlur's various panels felt smooth and intuitive.
The Backflip also boasts a 5-megapixel camera with autofocus and an LED flash, video capture, 32 GB of expandable memory, the full Android HTML browser and a 3.5-mm headphone jack. The phone runs on Android 1.5 with Motorola's cloud-based Motoblur user interface.
Motorola said they will not be announcing a carrier at this time, but we can make a pretty safe guess where this GSM phone will be landing. Stay tuned for a more in-depth hands-on analysis as well as a video showing off the Backflip's one-of-a-kind design.