Competition in the smartphone market continues to heat up, with Google's Nexus One ready to take on Apple's iPhone. But Palm is not sitting idly by. At the Consumer Electronics Show this week, Palm announced upgraded versions of its Pre and Pixi smartphones, and announced that it devices would be coming to more carriers.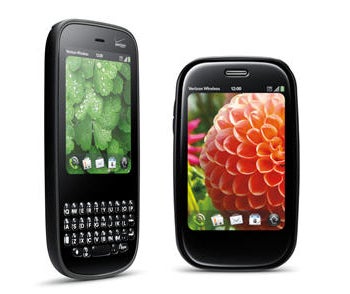 The new phones, the Pre Plus and the Pixi Plus, will be available from Verizon later this month. AT&T also announced that it will offer two webOS phones, but has not yet said which handsets they will be.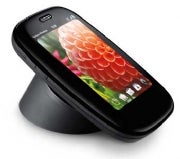 The Palm Pre Plus features a few hardware improvements over the original version. For one, it gets rid of the single hardware button its predecessor had, and offers double the internal memory (16GB of storage instead of 8GB). The Pixi got an upgrade as well, in the form of Wi-Fi connectivity, though it still sports only a 2-megapixel camera.
The Pre Plus also features a revamped slider mechanism, and hands-on reviews say it's snappier and solid (no word on the sharp edges though). The keyboard on the Pre Plus saw some cosmetic changes as well, as the orange coloring has been removed, and the keys raised slightly.
Software Improvements
But what Palm did right is to concentrate on software – and that's where the biggest improvements come from. The Palm Pre plus can record video (a feature missing from last year's Pre model), edit it, and upload it to sites such as YouTube or Facebook. Original Pre and Pixi owners will benefit from an over-the-air update as well in February, which will enable them to record video without having to purchase new hardware.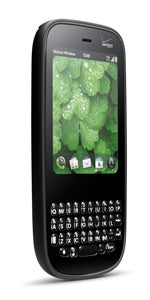 Another cool software feature from Palm allows Pre and Pixi devices to be turned into mobile Wi-Fi hotspots, serving up to five devices with Internet connectivity from your phone (though it will need a special tethering plan). Adobe Flash support is also on the way, and will come as a plugin in the App Catalog.
Speaking of Palm's app store, the company introduced a plug-in development kit that will allow developers to make games for the WebOS platform. Tittles such as Sims 3 and Need for Speed are already in the works. More apps for the platform are on the way as well, as the App Catalog lags far behind competitors Google and Apple.
What could help Palm gain a wider developer base though, is the partnership it has forged with Verizon and AT&T. The Pre and Pixi are now available from Sprint, so Palm's smartphones will be available on the three major U.S. carriers, though the price plans for the new additions are not known yet. There was no word on international availability either.
It's great to see Palm thought about the existing Pre and Pixi user base, which won't be forced to buy new hardware to enjoy the latest software features. On other platforms, such as Google Android and Windows Mobile, this sort of software updates usually take months to filter down to older devices.