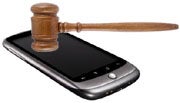 The Nexus may be facing a mess(us).
The family of author Philip K. Dick is set to sue Google over its use of the Nexus One name, according to a report published in the UK's Telegraph. Dick wrote the novel Do Androids Dream of Electric Sheep? in 1968. The book, which later served as the basis for the movie Blade Runner, features a series of robots known as Nexus 6 models.
"In my mind, there is a very obvious connection to my father's novel," Isa Dick Hackett, the late author's daughter, has gone on the record as saying.
Sheesh — and here I thought that one fatal flaw was the phone's biggest problem.
The Nexus One Naming Question
Hackett apparently sent Google a letter on Wednesday telling the company to drop the name or face the consequences. Google reportedly maintains its use of the Nexus name has nothing to do with Dick's character.
So is there anything to the family's claim?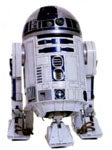 You may recall that the Droid name had to be licensed from George Lucas before it could be used by Motorola. In that instance, however, Lucas's company had explicitly trademarked the term for use in wireless communications. What's more, Lucasfilm is widely credited with originating the use of the word "droid" as a shortened version of "android," or human-like machine.
Dick's family, in contrast, does not hold a trademark on the Nexus One name. Plus, research the lexis and you'll learn that "nexus" is a fairly common term. It's defined as a place where things converge, and its roots are traced back to an Ancient Greek word for "diction." Google, according to the Telegraph, says its phone is based on that common meaning — not Dick's proper creation.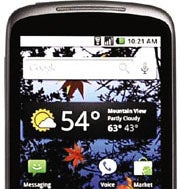 Given all of that, will Google give up the name of its shiny new phone? It sure doesn't seem likely. If anything, one would imagine it'd fork over some cash before forking over the Nexus name. Trying to rebrand the device, after all, would be a big forking mess.
If the Dick family does end up winning its fight, though, a word of warning to the companies behind the Nexus 2, Nexus 3, Nexus 4, Nexus 5, and — most of all — Nexus 6: You'd better watch your back.
JR Raphael is a PC World contributing editor and the co-founder of eSarcasm. Check out his new Facebook page: facebook.com/The.JR.Raphael