The Consumer Electronics Show may be over, but the devices shown off last week in Las Vegas g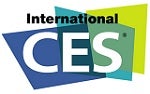 ave us a glimpse of where technology is headed this year. CES had its highlights, letdowns, and oddball gimmicks; but looking at all the coverage there were five trends that stood out for me among the thousands of devices and new technologies featured at this year's trade show.
E-Readers
This year will see a slew of new e-reading devices from well-known gadget makers like Fujits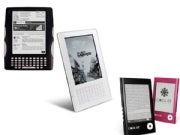 u, MSI, and iRiver, as well as smaller companies such as Plastic Logic and Spring Design. The latest crop of e-readers offers devices intended for more than reading books, too; the 11.5-inch Skiff was designed with magazines and newspapers in mind, and the dual-screen Entourage eDge, with one e-ink and one LCD screen, is aimed at replacing the paper textbook. The biggest name in e-reading devices, Kindle, didn't sit still either, with Amazon announcing a Kindle DX with Global Wireless that can download content outside the U.S.
But e-readers may be in trouble if multipurpose tablet computers become a more popular option.
Read our CES e-reader coverage: 2010: Year of the E-reader and What Defines an E-Reader?
Tablets
There's no doubt 2010 will be an important year for the tablet computer. These one-screen, touch-
based devices were a huge attention-getter at this year's CES. Microsoft CEO Steve Ballmer introduced the Hewlett-Packard Slate running Windows 7 during his CES keynote address, Lenovo showed off the >U1, an interesting notebook/tablet hybrid, and Notion Ink presented the Adam Smartpad. Of course, the biggest news for tablets may be yet to come if Apple introduces its own tablet later this month.
Read our CES tablet coverage:
3D
With the release of the visually stunning movie Avatar in 3D it's clear the format is no longer a silly gimmick, but a powerful filmmaking tool that will be in wide use in movie theaters this year. Aware of w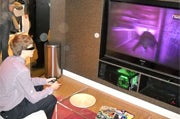 here the future is going, HDTV manufacturers are gearing up for the 3D future. Panasonic plans to have 3D TVs on store shelves this summer, and Sony's first 3D sets may show up this spring.
Read our CES 3D coverage:
Panasonic Promises 3D Plasma HDTVs by Summer
Car Tech
Chevrolet was showing off the electric-powered Volt at CES, which can be controlled from your smartphone similar to the Viper SmartStart app for the iPhone. You can control some of the Volt's basic tasks like starting the engine, locking the doors, setting the alarm and checking you
r car's battery life. But Ford stole the show for car-based technologies with Ford MyTouch, an update to its successful Ford Sync platform that integrated mobile devices with your vehicle. MyTouch will bring Wi-Fi and Web apps to your vehicle's dashboard with features like Internet radio, Twitter and 3D maps for navigation. If you're too not busy social networking or answering a phone call while you're barreling down the highway at 105 miles per hour, Ford MyTouch can also give you information about your car's overall health.
Car Tech Romances the Screen at CES 2010
Android
Google continues to make inroads with its Android operating system for mobile devices, and this year's CES was Android central. AT&T will introduce Android-based devices to its network, a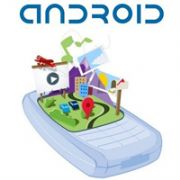 nd Motorola is coming out with a third Android phone called the Backflip that will use the Motorola Blur overlay first seen on the Cliq. MIPS technologies showed off an Android-based set-top box that can send digital TV signals over the Internet (IPTV).
Outside of CES, Google launched the Nexus One at a special event last week. This touchscreen smartphone running Android OS 2.1 will be sold directly by Google to consumers, and is the company's concept of what an Android phone should be.
CES Android Coverage:
A Slew of New Android Phones Appear at CES
CES Day Zero: AT&T Goes Android and More
So those are the five things I noticed from this year's CES, what's your take? Will tablets overtake smartphones as the next generation of must-have devices? Will our cars become more about entertainment and less about driving? Do you plan on owning a 3D HDTV by this time next year? Let us know in the comments.
Connect with Ian on Twitter (@ianpaul).