Computer hardware manufacturer ASUS has reportedly developed a high-end laptop that is capable of sustaining an impressive 12-hour battery life.
Ars Technica caught a glimpse of the laptop at last week's Consumer Electronics Show (CES), with their report detailing that the upcoming device packs in not only an Intel Core i7 CPU, but also houses two graphics processing units (GPU). One GPU is the top-notch NVIDIA GeForce 310, while the second is Intel's modest GMA.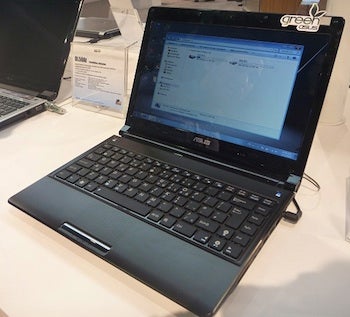 ASUS claimed that the impressive battery life is attainable due to the laptop's hardware doing plenty of behind-the-scenes work. The laptop, known as the UL80JT, manages its power intuitively by switching between GPUs, without user interaction, and also by clocking the 1.73-GHz CPU. Both of these innovative power-saving features can be tracked via an on-screen widget.
Due to these combined power-management practices, the UL80JT will apparently be capable of providing a variety of power-optimization configurations. ASUS are no doubt hoping the device will have settings that cater to a wide range of users.
The UL80JT is due to be made available later this year when it ships with an estimated retail price of just over $1,000.
Follow GeekTech and Chris Brandrick on Twitter.