Hop on the bus, Gus, and if you happen to live in San Francisco, you've got a shot at playing the US version of Final Fantasy XIII three months early. Square Enix's latest fashion fantasy game (i.e. FFG…see what I did there?) isn't due to ship in the States until March 9, 2010.
The press release claims to preview 'the North American' version, but I'd be surprised (not unpleasantly) if it's really full and final. My understanding was that the the US version–which unlike the PS3-exclusive Japanese release will ship here in both PS3 and Xbox 360 flavors–is still very much in process. That's practically confirmed by the tour's description of what you'll have access to as "never-before-seen demo areas." We're probably talking placeholder or currently finished English dubs (or subs) then.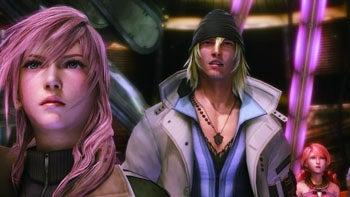 Worth the bother? I'd go were I California-bound just to sample the new battle system. Also: To bask in the weirdness of it all. Yeah, the game's premise about a bunch of utopians rocked from their cradle doesn't exactly straighten my neck hair, but then neither does "Amnesiac mercenary fights to stop mega-corporation from sucking the planet dry," and look how that turned out.
Square Enix says the bus hits the road tomorrow, with plans to stop in San Francisco and the Bay area through this Saturday, January 16. To keep the crowds manageable (or who knows, scare up flocks of followers) they're revealing demo locations last minute through their Twitter site @PlayFFXIII.
Keep up with me on Twitter @game_on