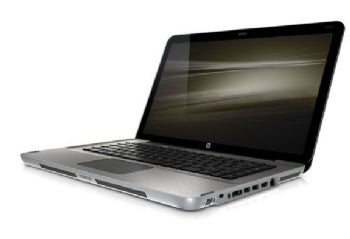 HP announced today that certain configurations of its Envy 15 laptops will come equipped with the new USB 3.0 spec. This makes HP one of the first computer companies to offer the incredibly fast technology on their machines.
We've been talking about USB 3.0 forever, it feels like—the news here at PC World started more than two years ago. USB 3.0 promises speeds more than 10x as fast as USB 2.0, making the transfer of even things like video files incredibly fast.
At CES last week, no fewer than 17 devices designed for USB 3.0 were introduced, coming from companies like ASUS, Fujistsu, Western Digital, and more. Thanks to speeds up to 5Gbps (compared to USB 2.0's 480Mbps), 1GB of data can now be transferred in just 3.3 seconds, compared to at least 33 seconds with USB 2.0.
All USB 3.0 devices will be backwards compatible, meaning that they'll work with USB 2.0 and 1.1 devices, but those devices won't see the speed increase that USB 3.0-enabled devices will.
USB 3.0 is making its way onto nearly everything that connects via USB, and the early favorite seems to be hard drives, with both LaCie and PQI including USB 3.0 on their new hard drives.
HP, though, is one of the first to actually get a USB 3.0 computer to market, shipping USB 3.0 on Envy 15 laptops that are configured with ATI 5380 graphics and a quad-core Intel Core i7 processor, according to CNET. And there are more coming from HP—the business-geared EliteBook will start shipping with USB 3.0 in just a couple of weeks.
Others aren't far behind, with ASUS having confirmed that it will start shipping laptops with USB 3.0, but HP's early entry will hopefully set a benchmark, and shift others into overdrive to both include and support the newer, faster technology behind USB 3.0.
Follow @ geektech on Twitter for more news on hardware, hacks, and cutting-edge tech.