It's been less than a year since the iPhone 3GS launched, and the rumor mill is already churning out speculation about an upcoming iPhone 4G, expected as early as May.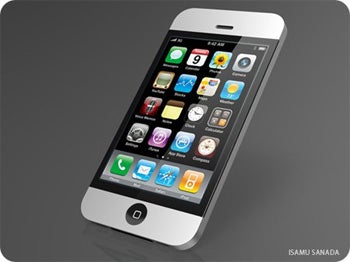 New rumors have been circulating over the past couple of days, saying a new Apple iPhone 4G will be available by June, or even as early as May. Besides the earlier-than-expected launch date (new iPhone models traditionally come out in June or July), potential new features are in discussion as well, such as a better camera, an OLED screen, a removable battery, and different casing.
A Bloomberg/BusinessWeek report quotes an analyst from the Goldman Sachs Group saying the iPhone 4G would have a better camera than the 3-megapixel shooter found on the iPhone 3GS. The iPhone 4G's camera could offer up to 5 megapixels, which would put it on the par with the camera in Google's Nexus One.
The story also speculates that Apple is working on an updated version of the iPhone OS with an overhauled App Store. The analyst in the Bloomberg story did not identify who gave him the information, but speculates the iPhone 4G will go into production as early as April, with availability expected sometime in June or July.
Derailing from the usual July/July launch timeframe though, is a report originating from a French Web site, which claims we are likely to see the next generation iPhone in May. The report says Apple targeted May because it thought that's when Google would release their Nexus One Android smartphone. Actually, the Nexus One was unveiled earlier this month. Is it like that Apple would move up the release of a new iPhone to compete with Google? Maybe. But it doesn't seem likely that Apple would misjudge Google's launch date by several months.
Also this week, a report from Korea Times quoted unnamed mobile executives claiming the iPhone 4G will have an OLED screen and support for video chat. Most surprisingly, it claimed that the upcoming iPhone would feature a removable battery — though the chances of this happening are slight (Apple refused to use removable batteries in all three generations of iPhones and its latest laptops also sport non-removable batteries).
All in all, some of these rumors are plausible, such as the OLED screen and a better camera, though earlier launch dates as soon as May might seem a bit far-fetched, as Apple usually refreshes products in a yearly cycle.