Google's war of words with China over censorship of its search results and cyber-attacks against human rights advocates has sparked a widespread debate among technology thinkers who both applaud and question the company's motives.
On Tuesday Google upped the ante and announced it will radically change the way it does business in China, suggesting it might leave the country if China doesn't ease some of its censorship policies. Chinese officials, as of yet, have not said much in the face of Google's decry of China. One indirect comment comes from The New York Times which quotes a representative of the Chinese Foreign Ministry who stated in a recent new conference that companies that do business in China must abide by Chinese laws.
If Google ultimately decides to pull out of China, the company would leave behind a massive market of Internet users to China's homegrown competition as well as Google rivals like Microsoft and Apple.
Here are some diverse opinions expressed on this topic from around the Web:
China Strikes Back in War of Words
Responding to Google's declaration that the company would no longer censor its search results on Google.cn, Chinese Foreign Ministry spokeswoman Jiang Yu said that foreign Internet companies are welcome to operate in the country as long as they obey Chinese law.
Google may have decided to stop censoring search results on Google.cn, but it's not clear whether this policy has yet taken effect. In my tests, searching for Tiananmen Square on Google.cn (using English characters) failed to bring up any results discussing the protests that occurred there in 1989. One change Google has made to is Google.cn homepage is to replace the company's standard logo with a doodle lauding four great Chinese inventions: papermaking, the compass, gunpowder and movable type.
Showing support for Google's declaration, a small group of Chinese citizens gathered in front of Google's Chinese offices leaving flowers, candles and notes of support, according to CNReviews.
Heavy Debate at the top
Google's response to the attacks from China were hotly debated among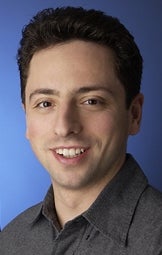 Brin and Larry Page, and the search giant's chief executive officer Eric Schmidt, the Wall Street Journal reported on Thursday. Brin was apparently the loudest voice in favor of the stand Google took on Tuesday, while Schmidt argued that Google could do more good by continuing to work within the country, according to the Journal.
Android adoption under threat?
Many reports on Thursday pose the question: what will the impact be not only for Google's search business, but its indirect markets such as the Android platform? Android devices do not necessarily need to directly involve other Google products, but one of Android's biggest selling points is how well the platform integrates Google services on mobile devices.
CNBC's Jim Goldman argues that Google's exit or threat to exit could give the advantage to other mobile device makers competing in China specifically Apple. China could block Android devices from operating in the country if Google falls in to disfavor. Goldman says RIM has made it clear in the past that the company views China as integral to its development, as does Apple.
Despite viewing China as a key market, however, Apple's iPhone has so far not fared particularly well. As of December, China Unicom said it had sold 100,000 units since launching the device in late October. According to China Unicom, China has 700 million mobile phone subscribers, the vast majority of whom are served by China Unicom rival China Mobile.
Should Google's Stance Be Extended to Other Countries?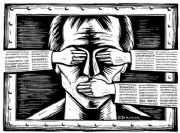 Rebecca MacKinnon, co-founder of Global Voice Online, wrote two China-themed op-ed articles – one for the Guardian and The Wall Street Journal. In the Guardian, MacKinnon wonders how Google, in the face of its new China policy, should deal with democratic nations. MacKinnon points to new policies in France and England that are meant to punish illegal file sharers, but could result in restrictions on free speech. In the Journal, MacKinnon called Google's China policy a "bold step onto the right side of history."
Check out PC World's timeline for a brief overview of Google's dealings in China, as well as a breakdown of China's interest in cyber espionage and warfare.
Connect with Ian on Twitter (@ianpaul).