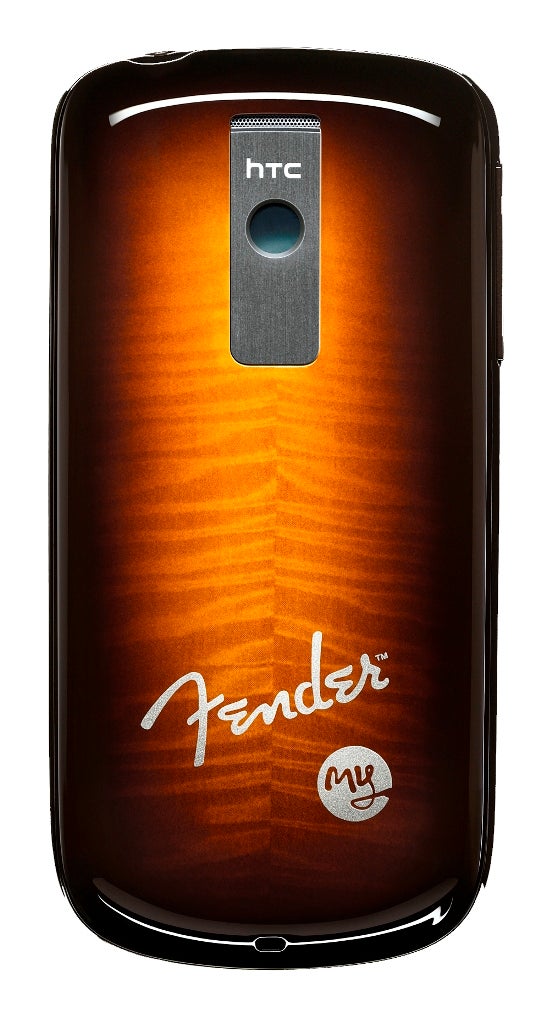 T-Mobile announced Thursday a new Limited Edition myTouch 3G: Fender/Eric Clapton Edition android-based phone aimed at hardcore fans of the rock legend. The guitar-inspired phone complements the myTouch's advertising campaign, which is focused around musicians and other entertainers. A few nifty features, including preloaded songs and apps, ensure that this new Limited Edition myTouch will make for a great mobile music experience.
(See related: myTouch 3G Review )
The Limited Edition Fender myTouch is set to be in stores by January 20, the same date on which Eric Clapton's personal myTouch commercial will air. As the name implies, there will be a limited supply of these phones, which will cost $179.99 with a new two-year service plan.
The Limited Edition Fender myTouch 3G has a new casing, inspired by Fender's sunburst-finish. The phone will also have new accessories for further customization, including Fender-branded shells, a Fender carrying case, and a "Rock Dock," a docking station with speakers. The Limited Edition Fender myTouch also has a 3.5mm headphone jack and ships with a 16GB microSD card.
The phone, which runs Android 1.6 (will be updated to Android 2.1 in the spring), Google's mobile OS, will ship preloaded with Clapton faves, including "Layla," "My Father's Eyes," "Rock 'N' Roll Heart," and "Wonderful Tonight," as well as music from other T-Mobile campaigners Brad Paisley, Avril Lavigne, and Wyclef Jean. The myTouch will also include a new music player (which will allow customers to create ring-tones from songs), and preloaded music apps such as "Guitar: Solo" and "Musical Light."
Note: When you purchase something after clicking links in our articles, we may earn a small commission. Read our affiliate link policy for more details.