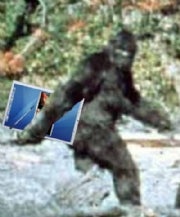 Technology blog Valleywag says it has a winner in its Apple Tablet scavenger hunt offering prizes to anyone who can provide proof the mythical device exists. And the winner is: Apple? That's right; Gawker Media's tech blog is awarding a prize to Apple attorney Michael Spillner of the law firm Orrick, Herrington & Sutcliffe for "proving" the existence of Apple's Tablet. What was the evidence Spillner sent over? A cease-and-desist letter addressed to Valleywag's Editor-in-Chief demanding an end to the scavenger hunt.
And what was the amazing prize awarded for such a heroic effort? Read on and find out.
Gawker On The Hunt
On Wednesday, Valleywag promised cash prizes to anyone able to provide authentic photos of the tablet or access to the device itself. Valleywag's prizes varied depending on the type of evidence provided: $10,000 for actual pictures of the device; $20,000 for a video of the device in action; $50,000 for photos of Steve Jobs holding the tablet; and $100,000 for giving Valleywag one hour of quality time with the device.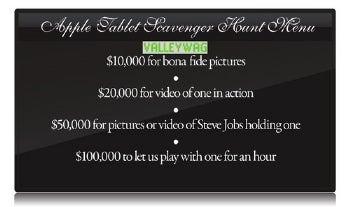 Valleywag's tablet bounty attracted a lot of attention, but many wondered about the legality of the offer since it encourages Apple's employees and partners to break any non-disclosure agreements they may have signed with Apple. Considering Apple's penchant for absolute secrecy when it comes to new devices, it's no surprise the company wanted to end Valleywag's quest for evidence before things got out of hand.
The Letter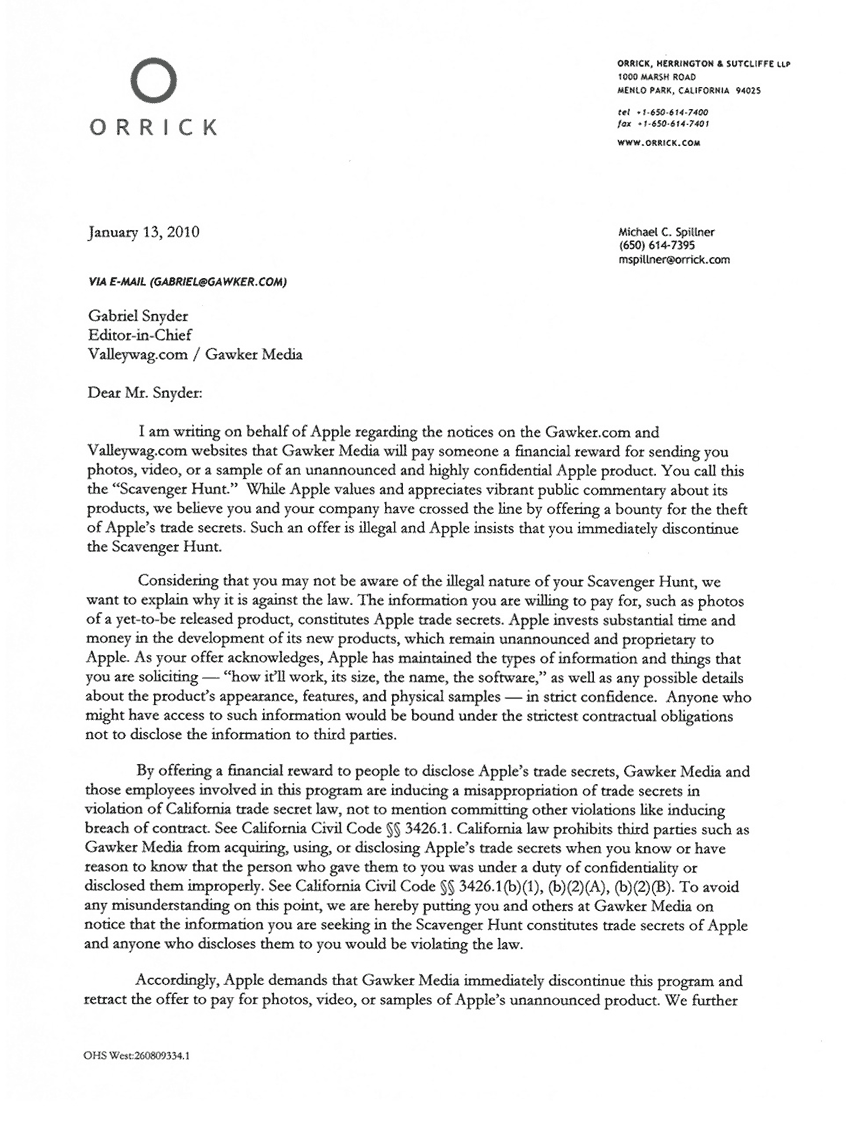 So why does Valleywag consider the letter from Apple's attorneys proof positive of the tablet's existence? Here are the relevant quotes: "I am writing on behalf of Apple regarding the notices…that Gawker Media will pay someone a financial reward for sending you photos, video, or a sample of an unannounced and highly confidential Apple product…The information you are willing to pay for…constitutes Apple trade secrets…Apple has maintained the types of information and things that you are soliciting…in strict confidence."
(Click on either letter to enlarge. Image of letters are from Valleywag)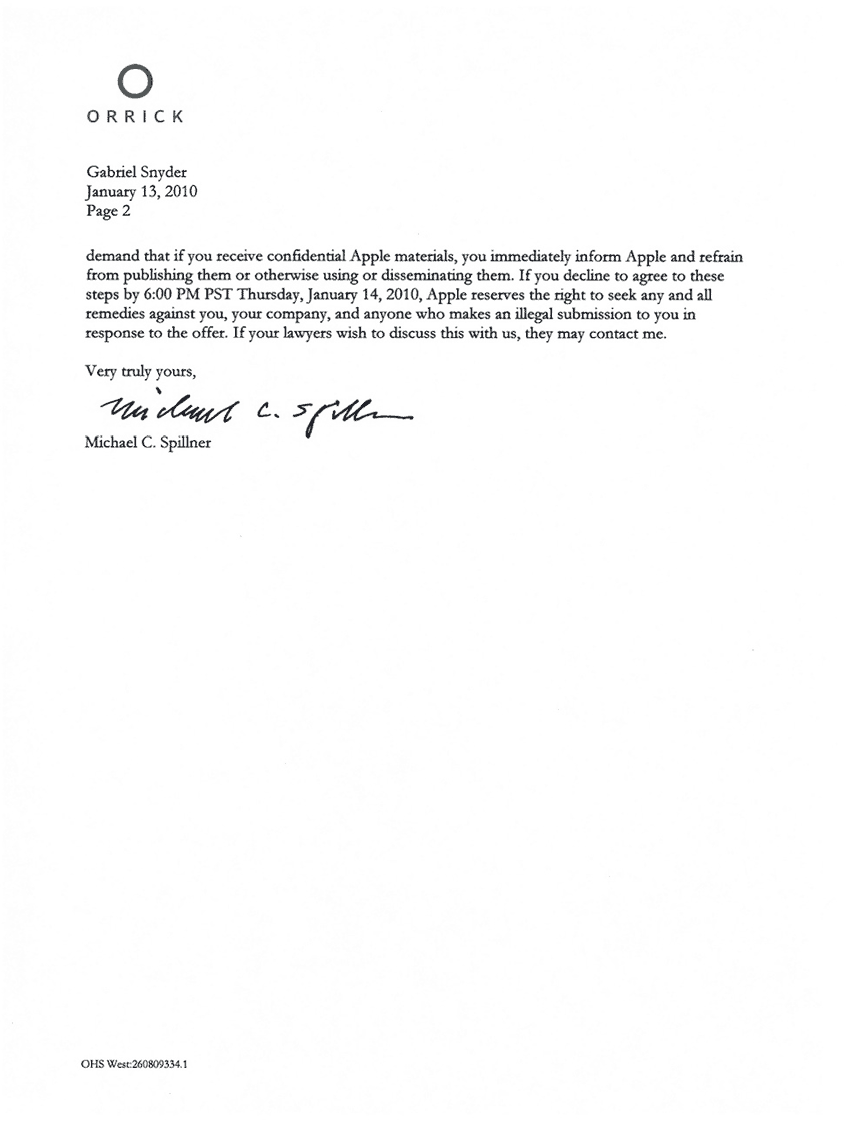 On the one hand it's awfully tempting to take this letter at face value, and assume it proves the tablet's existence since the letter refers to "an unannounced and highly confidential Apple product" as if it actually existed.
But then again how could Apple not send this letter? If, as expected, Apple really is making a major product announcement later this month, the company must do everything in its power to stop information leaks. Even if Apple isn't working on a tablet, but some other type of wonder device, there's no way they'd want any information about upcoming devices getting out before a company announcement. So while it makes for an interesting discussion, it's hard to take this letter as proof of anything other than Apple's desire to control access to its intellectual property.
Next Steps
Apple's request gave Valleywag until 6 p.m. Thursday to end the scavenger hunt or risk further legal penalties. So far, Valleywag says the contest is still on.
As for Spillner, Valleywag says he is getting a gift basket for his "entry" that includes a DVD of Legally Blonde 2, one $25 Zune Marketplace giftcard, and a "fabulous set of steak knives."
Connect with Ian on Twitter (@ianpaul).