Google and T-Mobile have changed the Nexus One pricing policy, slashing $100 off the price of the handset for certain existing customers, T-Mobile has confirmed. Eligible upgraders should now be able to get the Nexus One for $279 instead of $379, and Google will give refunds to those who paid the old price.
Complaints about the high upgrade cost for Nexus One on T-Mobile drove down the pri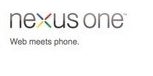 ce of the handset with $100, and the cut is effective immediately for eligible T-Mobile customers who want to upgrade to the Nexus One.
T-Mobile customer service confirmed the price drop and gave details on the eligibility for this offer, which is slightly complicated. Firstly, you must qualify for a "full grade" upgrade, meaning you must have had service with T-Mobile for at least 22 months since your last upgrade or new contract.
Also, the $100 price cut is available only for "individual" and "regular" customers, meaning those with family account packages would not qualify. No business account users qualify either, T-Mobile sales representatives sa
id. If you are unsure whether you are eligible for the offer, your best bet is to check with T-Mobile customer care (800-937-8997).
Besides the lower price for T-Mobile upgrades, the Nexus One costs $530 unlocked or subsidized to $180 for new T-Mobile customers (two-year contract). Those who upgraded to the Nexus One for the higher price of $379 (and fulfil the conditions above) should receive an email with refund information from Google shortly. The refund is expected within the next 14 days.
The news comes after TmoNews published a leaked internal T-Mobile memo, showing the price cut last night, while Android and Me posted a copy of a refund notice email from Google saying: "Good news! The upgrade pricing for existing T-Mobile users with data plans has changed from $379 to $279."
The
for the Nexus One on T-Mobile though could still reach as high as $550 if the service is cancelled within four months of the initial purchase. This fee, however, does not apply during the first 14 days of service.
The Google Nexus One did not have an easy ride since launched earlier in January. Poor customer support and poor first week sales have been making the headlines, alongside reports of problems with 3G connectivity. But as my colleague JR Raphael explains, Google is known for focusing on long-term strategies, and it is far too soon to know whether the sales strategy for the Nexus One will pay off.