Apple has filed a complaint with the ITC (International Trade Commission) requesting a ban on imports of Nokia mobile phones alleged to infringe on Apple patents. If the scenario sounds familiar it's because it follows Nokia's request that the ITC ban imports of Apple devices alleged to infringe on Nokia patents.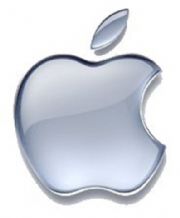 It seems like playing a game of chess with a novice. You move a pawn forward two spaces, they move a pawn forward two spaces. You move a bishop three spaces to capture a pawn, they move a bishop three spaces to capture a pawn.
So far the Apple legal team seems content to pursue a sort of "me too" legal strategy where it simply accuses Nokia of whatever it is Nokia has accused it of. It's like a third-grade playground argument that amounts to exchanges of "I know you are, but what am I?"
Nokia drew first blood when it filed a lawsuit accusing Apple of infringing on up to ten patents held by Nokia in the popular iPhone smartphone. Nokia claims to have invested $90 million over the past two decades researching and developing the patented technologies, and that as many as 40 other companies are paying Nokia to use these same technologies legally.
Apple's response? Apple filed a lawsuit accusing Nokia of infringing on as many as 13 different patents held by Apple in its various mobile phone handsets. Countersuing seems to be a standard defense against technology patent suits. Putting the opponent on the defensive as well, whether warranted or not, seems to expedite the settlement process.
Nokia signaled that it is not yet ready to negotiate a settlement, though, when it upped the ante by filing its complaint with the ITC in December. Nokia's ITC complaint also expanded the focus beyond the iPhone to virtually everything Apple makes–including iPods and Mac computers.
After pondering the available options for the past couple weeks, Apple's legal team–short on creativity–chose to file its own ITC complaint.
Both sides appear prepared to stand their ground…for now. If the ITC agrees to investigate either complaint and imposes an injunction against either party, the ramifications could be significant. However, it is a lengthy process that will most likely not see any decision until 2011, at the earliest.
Either Apple or Nokia could seek to have the patents in question reviewed and invalidated. Technologies must serve some function, be novel, and be non-obvious to someone of ordinary skill related to the technology in order to meet patent requirements. The interpretation of these basic requirements makes it easy to challenge many technology patents.
The patent review process, called interparty re-examination, can take up to seven years. Odds are fair that this will be settled one way or another before that, though. Thus far the exchange of lawsuits and complaints amounts to a legal stalemate and there will come a point where settling and reaching an amicable cross-licensing agreement will be more cost effective than continuing the legal battle.
Tony Bradley tweets as @Tony_BradleyPCW , and can be contacted at his Facebook page .