The Xbox 360 may soon become the ultimate go-to console for gaming and content: Microsoft and Disney have had "in-depth talks" about bringing live streaming ESPN content to the Xbox 360, the New York Times reports. According to anonymous (and vague) sources, Microsoft and Disney would bring ESPN to Xbox Live for a "per-subscriber fee" and thus trounce the competition in terms of media available on a gaming console.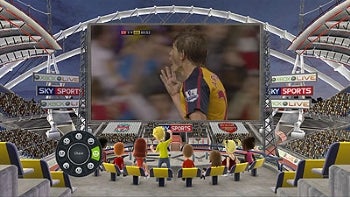 The Xbox was once the only console that allowed users to stream Netflix Watch Instantly movies over Xbox Live, but now that its major competitors — Sony's PlayStation 3 and Nintendo's Wii — have both added the Netflix feature, the Xbox 360 is in need of an extra boost to set it apart from the rest of the pack.
The question is whether or not Xbox Live subscribers would be willing to toss out extra dough to watch streaming sports. While some believe Microsoft should stop charging for Xbox Live altogether, I think that no matter the price tag, users will dash towards the media evolution of the gaming console.
Last March, Microsoft and British mega-broadcaster Sky announced that live Sky programming would be streamed on Xbox Live overseas. At the time, Microsoft didn't say anything about making similar deals in the United States, but it was a safe assumption that such deals were to come. Though both Microsoft and Disney declined to comment on the New York Times story, and one of the anonymous sources said the "deal was not imminent," the popularity surge for streaming content on videogame consoles suggests that unless something majorly political happens between the two giants, they'd be foolish to pass on a deal like this.