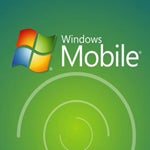 An intriguing new rumor suggests that Windows Mobile 7 may come in two different flavors: a business version and a media version. The mobile OS may come with a variety of different features including an impressive mobile version of Office, online collaboration, high-definition video, Xbox Live, and streaming TV, according to WM Experts, a Windows Mobile news site.
WM Experts is prefacing its report with a hearty disclaimer, noting that its information comes from anonymous sources, and has not been confirmed by Microsoft. So we can't know for sure that it's true. But it certainly is interesting.
According to the report, the new versions of Windows Mobile 7 may be released at different times, with the media version coming later, and Microsoft may show off parts of Windows Mobile 7 next month in Barcelona at the Mobile World Congress. However, Microsoft has said it will not be discussing Windows Mobile 7 in Barcelona, according to Beta News. Earlier reports have suggested that Microsoft would announce another minor update to Windows Mobile instead, called Windows Mobile 6.6.
Just Seven
One of the more confusing aspects of WM Experts' report is the suggestion that Microsoft may drop the moniker Windows Mobile, and simply call the next major iteration of its mobile operating system Seven. That would seem a strange choice, but perhaps Microsoft is trying to line up the PC version of Windows 7 and Windows Mobile 7 into one brand.
Business Edition
Windows Mobile 7's business edition will reportedly be a basic version of the mobile operating system largely centered around Microsoft Office. There will supposedly be some impressive features including live document collaboration from your mobile device, and the ability to take a photo and automatically embed it into a document you're working on. The business edition will also be able to deal with some forms of multimedia, such as video, but not to the extent the media version will.
Media Edition
This is supposedly the full-featured version of Seven that will include great features like high-definition video capability, a Zune-like music player, Facebook and Twitter integration from the WinMo homepage, as well as Microsoft staples like Silverlight and Mediaroom. It's worth noting that at this year's Consumer Electronics Show, Microsoft announced Mediaroom 2.0 that has as a part of its roadmap the ability to offer live TV streaming to your mobile device.
The report from WM Experts also dredges up the rumor that Xbox Live is coming to Windows Mobile devices. Late last year, Microsoft posted several job postings that suggested the company was actively working on bringing Xbox gaming to the Windows Mobile platform. Seven's media edition is reportedly a work in progress, and may not be ready until early 2011.
It's anyone's guess at this point what Microsoft will introduce at next month's MWC, but let's hope we at least get a peak at some of the rumored features for the media version of Seven.
Connect with Ian on Twitter (@ianpaul).