By now, it's all but certain that Apple will introduce its rumored tablet next week, but apparently book publisher HarperCollins is still negotiating an e-book delivery strategy with Apple.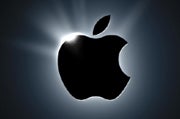 The Wall Street Journal reports that HarperCollins would set the price of e-books, which would have more features than the basic books found in Amazon's Kindle Store, and Apple would take a cut. However, the details haven't been ironed out, and it's not known whether the books would be sold through iTunes or some other digital storefront.
Shouldn't all that have been figured out weeks, or even months ago?
I'm not saying a deal between Apple and HarperCollins can't come together in time for the tablet's launch. The rumor mill holds that Apple will simply introduce the tablet on January 27, but won't actually release it until March, so in theory, Steve Jobs could tease a little bit of e-reader functionality and leave the rest for launch day.
Still, the late news on a HarperCollins deal underscores the fragility of the e-book market. Publishers are still shaky about the concept, because e-books typically sell for less than their dead tree counterparts. Just last week, Kindle users revolted against HarperCollins, who delayed the e-book version of "Game Change" in hopes of drumming up hard cover sales. As revenge, Kindle users bestowed one-star Amazon reviews upon the book.
Publishers also worry that venturing into digital could expose them to piracy.
Apple could sell enhanced e-books with author interviews, video and social networking applications, the Wall Street Journal reports. These would command a higher price — perhaps $15 to $20 each — but who's to say people will pay for those features?
I'm guessing that all those issues have come up in Apple's discussions with HarperCollins, but if publishers are really afraid of falling under Amazon's control — just as the music industry became unhappy with iTunes' dominance — this deal should be open and shut.
Will e-books bring rampant piracy to publishing? Read E-Book Piracy: The Publishing Industry's Next Epic Saga?