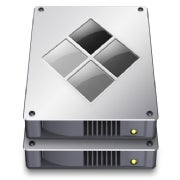 Today Apple released an update for its Boot Camp utility that fixes several issues and, most importantly, adds support for Windows 7.
Ever since the switch over to Intel-based chipsets, Mac users (using Intel-based Macs) have had the ability to install additional operating systems (like linux and Windows) using OS X's native Boot Camp utility. However, those wishing to install Windows onto their Macs were stuck with only Windows XP and Windows Vista – until today.
Boot Camp 3.1 now adds support for all three versions of Windows 7 (Home Premium, Professional, and Ultimate) in both 32-bit and 64-bit configurations. In addition, current Windows Vista users can upgrade to Windows 7 using the Boot Camp Utility for Windows 7 Upgrade.
The update also fixes issues with trackpads, turns off the red LED on the digital audio port when on laptops when they aren't being used, and adds support for the Apple wireless keyboard and Apple's Magic Mouse.
[via MacRumors]