Online privacy is a constant and growing concern as the evolving landscape of Web sites and services erode the traditional expectations of privacy. A new app from BeenVerified is adding even more controversy to the privacy dilemma by enabling users to conduct background checks on anyone in a matter of seconds from their iPhone.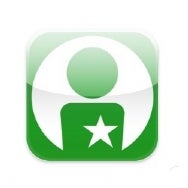 The Background Check App is free and employers and individuals can use it to conduct up to three free background checks per week via the iPhone. Users, particularly employers who may want to conduct checks of employees, vendors, suppliers, partners, and other parties they do business with, can also subscribe to the BeenVerified service which would grant them unlimited background checks starting at only $8 per month.
In the press release for the app, BeenVerified CEO Josh Levy says "A BeenVerified background check contains information collected from thousands of public records and publicly available data where the average person would not even know where to begin. All of the information found in our reports is already out there and accessible to anyone."
I contacted Levy and asked whether he feels that the background checks provided by BeenVerified are in any way a violation of an individual's expectation of privacy. Levy replied "It is not a violation of privacy to aggregate the data and present it in one place. The average person would not even know where to begin finding all of this public information and we help present public records in a way that maximizes the usefulness of the information."
I downloaded the app and did a background check on myself. In a matter of seconds the app returned results on a variety of "Anthony Bradley's" in the state of Texas. I was able to identify myself by complete name–including full middle name, age, a list of known addresses (city and state), and a list of known relatives.
Clicking through, I was presented with results with links to the various social networking sites I am a member of–Facebook, Flickr, Pandora, etc., as well as links to Web-based information about me. The results have additional tabs to view photos, property records, and criminal record.
Although it found me based on a search in Texas, the results did incorrectly list my "current" address as a house in Michigan I haven't lived in since 2005. I have moved twice since then. Overall, though, I was fairly impressed with the results given the speed and cost of getting them.
The app has generated some controversy from opponents who feel the background checks are a violation of privacy. Many people may have personal personas that they would prefer employers not know about. One article put it this way "Privacy is a way of managing multiple identities and their contradictions…There is a self I present to my boss, a self I present to my family, a self I present to the public and one for my closest friends. They're all different, authentic and they often contradict each other."
According to BeenVerified, though, there has been no controversy about the popularity of the app. In just three weeks since its release, approximately 400,000 users have downloaded the app, and one million checks have been run so far. The company is already working on Version 2.0 of it Background Check App and is about to release a version for both Blackberry and Android.
Responding to the idea that individuals have separate personas and whether or not the Background Check App crosses the line in exposing them, Levy told me "We consider them entirely separate issues. People have the right to control their own personas online, as those personas contain information presented in the first person. On the other hand, BeenVerified provides access to third-party public information."
The app is a great tool for small and medium businesses to be able to conduct free, or cost-effective background checks. It can also be valuable for single men and women playing the dating game, parents, and others who may want to make sure that the people they, or their children, are interacting with don't have some shady criminal past to be concerned about.
Levy summed up by telling me "The most important message I have is that BeenVerified is a compliment to any background check and not a supplement. A full background check consists of three things: First, one can run an Internet search to see information presented in places like social network. Second, a person should run a search on BeenVerified to check that information against third-party public records. Finally, the third and most important step, there is no replacement for common sense and intuition."
Tony Bradley tweets as @Tony_BradleyPCW , and can be contacted at his Facebook page .