Apple tablet buzz has mesmerized the masses, but iPhone and iTunes rumors suggest big changes are just around the corner for millions of Apple gadget owners. Several reports are adding fuel to the rumors that Apple may be replacing Google with Bing for several key iPhone services and may also be planning a browser-based version of iTunes allowing you to buy music for your iPod whithout having to launch the bloated iTunes software client.
iTunes.com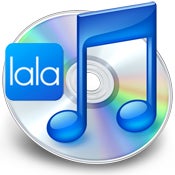 Apple's next move into the cloud, after iDisk and Mobile Me, may be to create a Web-based version of the iTunes Store called iTunes.com, according to the Wall Street Journal. An iTunes cloud storefront makes sense considering Apple's recent acquisition of Lala, an online music streaming service.
One of Apple's main goals, according to the WSJ, would be to get iTunes buy links that connect to iTunes.com on as many Websites as possible. Apple already offers embeddable buy links through iTunes Link Maker, but these links cause the iTunes application to open on your computer, which is not a particularly elegant solution. The WSJ doesn't mention whether Apple's link distribution plan includes an affiliate program where a Website that hosts iTunes links gets a cut of every sale generated from the host site.
Bing goes the iPhone
The Wall Street Journal has heard from "a person familiar with the matter" that, in addition to making Bing the default search engine for the iPhone's Web browser, Apple could make Bing Maps the iPhone's default mapping application. Dedicated Googlers would still be able to use Google Maps through Google's all-in-one iPhone app, but completely replacing Google with Bing shows just how deep the competitive rift between Apple and Google has become.
About that Apple Search Engine
CNBC's Jim Goldman has heard some interesting rumors about Apple's plans to build its own search brand. Apple may either build its own search engine or could try and do what Yahoo wants to do and use Microsoft's search technologies underneath an Apple-branded search product. Either way Apple may be looking to create its own advertising network to place ads alongside its own "Maps, Weather, Stocks and Search results," Goldman says.
Apple may be launching its oft-rumored tablet later this month, but if the rumors are correct the biggest changes from Apple may have more to do with distributing new content and search than Apple's core business of easy-to-use software baked into sleek looking devices.
Connect with Ian Paul on Twitter (@ianpaul).