Even tech companies need an IT overhaul from time to time. Case in point: Last year, a Canadian software developer (who preferred to remain nameless for the purposes of this story) called my team at Microtek to give its server room a badly needed upgrade. The six-person company, which develops a suite of subscription-based applications allowing small businesses from across a variety of vertical markets locate and and acquire specialty parts, was in desperate need of a new server to host the home-built CRM system it uses to manage roughly 100 client accounts.
The company's internal IT infrastructure are no longer with the organization, and virtually no documentation has been left behind to guide the current staff. Their server was running on unreliable aging hardware that was rapidly running out of disk space. To keep the business running smoothly, the developer needed an immediate upgrade to this CRM server, add more disk space, establish a backup option for Internet service, upgrade the network, assist with remote access for the owner who travels, and have updated documentation on their network. And of course, all of this had to be done on a cash-flow sensitive budget.
Before calling us, the company's existing data center consisted of a generic whitebox Windows Server 2000 server powered by a 2GHz single-core Xeon processor with 1GB of RAM and a 3x36GB RAID 5 stripe. This antiquated machine connected to the network via a 16-port Linksys 10/100 Ethernet switch, and to the Internet by way of a D-Link broadband router connected to a local telecom's cable Internet service. It was an ad-hoc solution that was destined for failure and, fortunately, bound for the scrap heap.
The Solution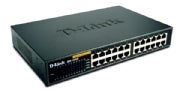 To bring this software developer's data center into the 21st century, we started by building up the network itself. In place of the outdated 16-port 100 Mbps switch, we installed a D-Link DES-1024D 24-port gigabit switch. We left the cable Internet service in place, but added a wireless ISP as a secondary fail-over service to keep the company connected in the event that the cable connection goes down. Meanwhile, we installed a Fortinet Fortigate 60 firewall appliance to support VPN remote access for the company's owner, who frequently travels to visit clients.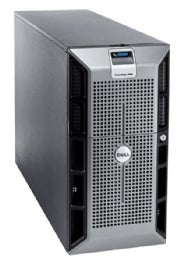 We replaced the underpowered server box with a Dell PowerEdge 2900 III equipped with a quad-core Xeon 8 CPU, 8GB or RAM, and a 4x400GB SAS 15000 rpm RAID 5 array. This beefy server packs enough punch to run the company's old server several times over, so we did exactly that: Using VMware ESXi vSphere 4.0, virtualized the old Windows Server 2000 system on the new hardware, making the transition seamless for the six-person staff, and getting the whole solution back up and running with only two hours of downtime.
To protect the company's data from potential loss, we deployed a layered backup solution.
For file-level backup of the server, we implemented full server imaging with support for bare-metal restores and more granular file level restores. We searched long and hard for a very economical solution and found a program called Image for Windows, which is amazing (and only $40!). This achieved a strong peace of mind for their backups.
Because it is a VM environment, we also implemented ghettoVCB which runs in the VMware service console, is supported by ESXi, and does a snapshot and then clone for a full hot backup of the server. This is a free script we found on the VMware forum community.
We also implemented another file-level backup using MirrorFolder to syncronize a full copy of their critical files to external USB hard drives every two hours. By having the exact same make and model of external USB drive connected to the same USB port, you always get the same drive letter. It works for rotational backups and basic archiving.
The Payoff
Unsurprisingly, the six workers at the company noticed a huge performance increase in their network as soon as we brought the system back online. Accessing files and their CRM on the server was much faster than before. It responded right away. The programmers were now able to access their files directly on the server with no performance issues, and keeping the files on the server helps ensure that stray copies don't escape the backup schedule. They also have more storage space to work with now.
The owner can access important customer data securely as he travels to visit clients, and he is assured that his business has a disaster recovery plan. The revamped network and equipment are now robust enough to ensure trouble-free operation for the next three to five years. They have even had to use their backup Internet a few times now and this helps keep productivity up and doesn't bring their business to a halt.
Meet the Pros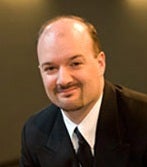 David Papp is president of Microtek Corporation, a full-service technology solution provider certified for CISSP, CISA, and VCP. Microtek offers working solutions for all aspects of technology, ranging from IT strategies, networking, Internet, and Web hosting to custom Web application design, and graphic-design marketing solutions. We are trusted IT advisors for all our clients' technological requirements. Contact us at 780-409-2525.