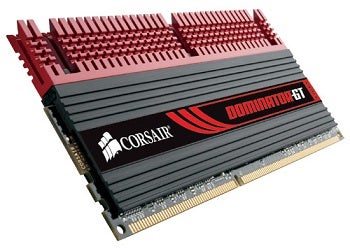 Just in case last month's super pricey RAM set wasn't enough for you, memory maker Corsair is now offering yet another impressive–and less expensive–memory kit. The company announced this Thursday that its Dominator GTX 2333MHz has been certified as the world's fastest XMP RAM by the guys over at Intel.
XMP-certified RAM is an overclocked expansion of standard-specification DDR3 memory, which is designed specifically to benefit gaming PC's that make use of Intel technology.
So, for those of you who want the ultimate computing rig, Corsair's rapid DDR3 memory module may be the perfect choice. However be aware that at $200 each, the 2GB stick does not come cheap.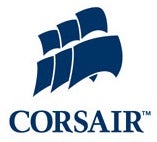 According to Corsair, each and every Dominator GTX module they produce is "hand-screened and tested to ensure unmatched performance". What is that unmatched performance I hear you ask? Try a speed of 2333MHz with a voltage of just 1.65V.
The high-priced memory kits are available now, in limited quantities, exclusively from Corsair's online store.
[via Engadget]
Follow GeekTech and Chris Brandrick on Twitter.