The Google Nexus One has drawn some criticism for its lack of multitouch support, especially as the omission seems to be arbitrary. But the
allowed a hacker to enable multitouch capabilities on Google's flagship device.
Cyanogen, a celebrated hacker in the Android community, released a modified version of the Android 2.1 OS that enables multitouch features for the Nexus One smartphone. The hack enables multitouch in the native Web browser only, but Cyanogen said he would be adding this functionality to other apps soon as well.
It's not exactly clear why the Google Nexus One does not feature multitouch capabilities. Some blame it on Apple, which reportedly owns the rights to the technology, while some reports speculate that Apple and Google have a gentleman's agreement that Google won't enable this feature.
In comparison to the Apple iPhone, the Nexus One is noticeably missing multitouch features such as pinch-to-zoom in the Web browser or Maps and for the software keyboard. However, the multitouch hack for the Nexus one enables pinch-to-zoom in the browser and paves the way for gesture use in other apps as well.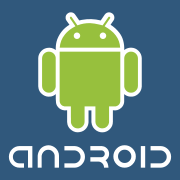 The software hack to enable multitouch on the Nexus One can be downloaded from here, and install instructions are here. Before you start, Cyanogen warns that you will lose your bookmarks and browser settings, so it would be a good idea to back up first. As a little reminder, hacking your phone might result in voiding your warranty.
To get a taste of how the multitouch hack would work with the Google Nexus One's default browser, check out the video below: