Why dwell on AT&T's and Verizon's supposed support of Apple's tablet when there are so many other rumors to choose from? With less than a week to go until Apple reveals — or by some stretch of the imagination does not reveal — its tablet device, rumors have predictably hit fever pitch, no longer focusing on the whens and ifs of the tablet, but what it will include and how.
So here's a handy guide to everything we've heard this week. When Steve Jobs gets on stage at a press event on January 27, you can print this out and keep score at home:
Design
AppleInsider reports that the Apple tablet is a 10-inch device that looks a lot like a mock-up by Fotoboer.nl, except more like the iPhone. That means it'll have a home button, volume rocker, speakers and a 30-pin dock connector, or two according to iLounge. It'll be thinner than the original iPhone and sport a unibody aluminum shell, say the usual "people familiar with the device."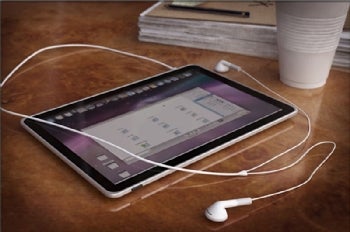 Internals
3G and GPS are on board, says AppleInsider, and iLounge says the tablet's wireless radio stripe is long enough to accommodate 802.11n. Richard Doherty, director of consulting firm the Envisioneering Group, believes Apple is targeting multi-core ARM processors for the tablet but may opt for single core in the first generation, but that's more speculation than rumor. Northeast Securities analyst Ashok Kumar agrees that there won't be any Intel inside.
Content
You name it. HarperCollins is hashing out an e-book deal, Electronic Arts is working on games, CBS and Disney could provide television content, Conde Nast might supply magazines and the New York Times is reportedly interested in supplying the news, all according to a report in the Wall Street Journal . Bloomberg adds that McGraw-Hill and Hachette are in talks to supply textbooks.
Pricing and Availability
Guesses are all over the map, but in December an analyst guessed at $1000, which people may not pay. Today's biggest news is that Verizon and AT&T could both support the tablet, but it's not clear whether that will lead to a subsidy, which people also may not pay. The Wall Street Journal maintains that the tablet is shipping in March, but Kaufman Brothers analyst Shaw Wu says it may not ship until June.