Your PC, Internet connection, and cell phone may save you tremendous amounts of time, but it's easy to forget that when you're spending hours on the line with tech support. Here's how you can streamline the tech support process and make sure you get the fixes you need.
Computer Crashes
The scenario: Your PC is having issues. Maybe it's randomly crashing or devouring your data. Maybe it just won't start up. Depending on your level of expertise, calling tech support could be either a really good way to fix a problem you would have never solved yourself, or a really good way to waste your afternoon.
Research and test: If you can, start by figuring out for yourself exactly what isn't working. The more details you can put together about what part of your computer isn't working, the better–especially if you have a smartphone or an extra computer handy that you can use to plug those details into Google. Chances are, any problem you have with a piece of technology is one that someone else has had as well, and if you're lucky, they've posted extensively about it on a forum or company's support site. Also, don't forget to keep your stress level low while you're troubleshooting.
You should also perform a few basic tests yourself: Reboot into Safe Mode (press F8 while your PC starts up) and see if the problems persist, and try booting from a recovery disc (read "Six Downloadable Boot Discs That Could Save Your PC" and "Make Your New PC Hassle-Free" for more information) and run Windows' included diagnostic tools to check the state of your hard drives, RAM, and system install. Also, make sure that all connected devices are firmly seated in their ports; if you've been fiddling with the insides of your PC you'll want to make sure a RAM chip or video card hasn't come unseated.
Ideally, you'll be able to figure out which component of your PC is acting up; this would make the call process much easier because the phone tech won't be able to refer you to another company because it's a problem with that third party's product, not with theirs. Generally speaking, if you weren't able to fix the problem with Windows' built-in diagnostic tools, the first-level techs aren't going to be able to fix it by asking you to reboot or reinstall Windows, and you're probably calling tech support because your problem is so bad that you need someone to authorize a warranty replacement part.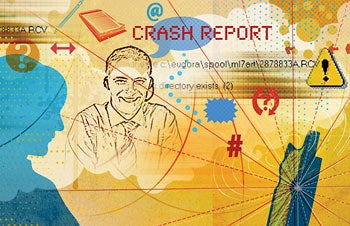 Prepare for your call: Gather together whatever product information you can find. Your computer model name and number ("Lenovo ThinkPad T500"), your computer's serial number (typically found printed on a sticker on the back of a desktop PC and on the bottom of a laptop), and any relevant extended warranty, receipt, or other proof-of-purchase information (in case the company loses your warranty information). Also, make sure you know what name, address, phone number, and e-mail address the computer is registered under, so you don't have to spend your phone time figuring it out.
You'll also want to have a system specification list and a crash report handy, if possible. Type msinfo32 into the search bar to bring up your system specifications, and type problem reports into the search bar and choose View All Problem Reports to bring these two up.
During the call: First, make sure to get a call-back number and a case number–you don't want to have to wade through ten minutes of menus and the first two-thirds of the tech support script again just because you accidentally got disconnected.
The amount of time you spend on the call depends on how many details you could pull together and the complexity of your problem. If your computer simply doesn't turn on, most of the phone tech's tests won't work. If you were able to figure out a specific component that isn't working, the support process should be fairly straightforward, though the phone tech will probably run you through a few basic tests anyway before transferring you to someone who can give you a replacement part or point you to a software fix.
However, PC problems that aren't so easily traceable will most likely mean that you'll have to run the gamut of tests from the first-tier support rep (the person who originally answered the phone) as well as the second-tier (the person you get transferred to if the first person couldn't fix your problem). Set aside some time where you won't be interrupted.
Bonus: Depending on how old your computer is, the warranty return might end up with an unexpected upgrade. I've had iPods and hard drives upgraded under warranty simply because they didn't have any of the parts of my capacity in stock any more, and if the manufacturer messed up your warranty coverage, as one company did for one PCWorld reader, it might end up throwing in an upgrade anyway.
Internet Issues
The scenario: Your Internet connection doesn't work, leaving you stranded from the outside world–or at least, from cat videos on YouTube.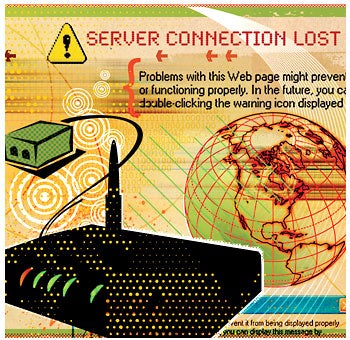 If some of the computers on your network can access the Internet, but not others, you're dealing with an issue on your network and the connection to your ISP is working fine.
Unless your ISP supplied both the DSL/cable modem and the router (wired or wireless) that you use to share your Internet connection across the network, it is not likely to provide much helpful tech support besides telling you to power-cycle (turn off and on) your modem and router and reset them to factory settings. You're better off checking out our "Home Networking Guide" for help.
On the other hand, if you're completely unable to access the Internet at all–even if you directly connect a PC to the modem via ethernet–then it's pretty clear there's a problem going on with your ISP, not your own equipment. Try power-cycling everything and checking the cable connections, just in case.
Prepare for your call: First, try calling the ISP's main support line–if there's a large service outage in your neighborhood, there will often be a prerecorded message telling you what's going on and saving you the trouble.
If there are no local service issues, you'll need to gather some info before making your call. Get the account holder's information–that's usually your account number (if you have DSL, it's probably your landline telephone number) and the account holder's social security number. This can make the call complicated if you're living with roommates (or if the account holder passed away two years ago, as was the case in the last apartment one of us had), which is why you need to make sure you have all the information before setting aside time to call. Also, if it's a speed issue, know what level of service you signed up for.
You should also have information about your hardware handy. Know your brand and model number for your modem and/or router, as well as the MAC address (a twelve-character long string of numbers and letters, usually punctuated by colons or dashes, that can usually be found on a label on the device). You'll also want the MAC address of the Wi-Fi or Ethernet card that you use to connect to the Internet, which you can find by opening up the command prompt (type cmd in the search bar) and type in ipconfig /all to bring up your networking information. Scroll up until you find your device (Intel WiFi Link 5100, for example) and write down the Physical Address.
During the call: Start by getting a number to call back and a case number in case you get disconnected.
Calling an ISP's tech support for an Internet problem can be tricky because if the tech has any reason to believe that the issue might be with something other than the Internet connection itself, they might just tell you to call a different tech support line. For example, if you're using a wireless router that didn't come from your ISP, the tech might very well tell you to call the router company instead, or your PC manufacturer's tech support line.
Avoid this by keeping your network as simple as possible (directly connecting to the modem via Ethernet, or setting up your network with your ISP-supplied router) and if you can, make sure that your computer can still connect to the Internet through other means (your local cafe or library Wi-Fi, for example). This way you can clearly establish that the problem isn't your computer or your network, but the ISP connection.
Home service call? Internet support calls tend to be closer to calling your utilities company than fixing a PC over the phone; you call them when you're not getting Internet coming down your pipes, they give you a few quick tests, and then they send someone out to fix the problem.
Usually the issue appears in at least one of three spots along the line: your service hasn't been enabled on the ISP's end (happens most often with new customers), something isn't connected at the switching station between your residence or office and the ISP, or something isn't connected in the wiring on your end.
If the ISP simply hasn't enabled your service yet, it should be easy for them to turn it on during the phone call. If your connection is having problems at the switching station or on your end, however, the phone tech will have to send someone out to fix it. Switching station checkups can generally be handled before the day ends, but on-site visits mean you'll need to free up some time to let the tech in your house or office, if necessary.
Hopefully, all goes well with the tech's visit and your Internet access returns–but prepare for the worst. Keep your account info, case number, and callback numbers together in case you need to make another call so your ISP's phone techs know which repairs have already been tried.
Bonus: Keep track of the time you spent waiting for or talking to tech support, any problems you had dealing with staff over the phone, and especially the dates/times of service outages and any fees you were charged. ISPs aren't contract-locked like cellular providers or a one-time purchase like most tech products, so just call up their customer service line with a record of your service problems and you'll probably be able to get a credit to your account plus a free month of service or so.
Cell Phone Problems
The scenario: Your cell phone won't call, or its internal speaker and microphone are broken, or the display stopped working, or some unholy combination of the three.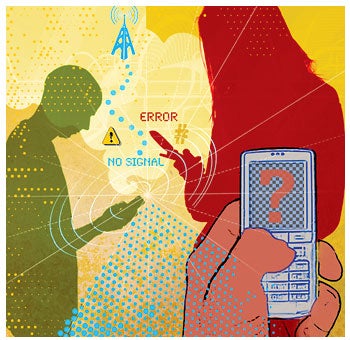 Generally speaking, cell phones either work or they don't, and there's not many ways for a user to fix anything unless they're comfortable with opening it up (and thereby voiding the warranty). You can try updating the firmware yourself from the phone manufacturer's website, and if you have access to other similar phones from the same carrier, you can try swapping the SIM Card, battery, or removable storage to see if it's a problem with the phone or one of the components.
Prepare for your call/store visit: You'll probably need to contact your cellular provider, not the handset manufacturer, for support. While manufacturers may provide a warranty, it's usually serviced through the carrier. The iPhone is the notable exception–Apple supports it, not AT&T.
If you have network access issues, call tech support to see if they can help. For phones with manufacturer defects (like a DOA handset or a model with a common software glitch) or other handset issues, you can get better, faster service and have an easier time getting a replacement if you bring your busted handset to your local cellular provider's store instead of opting for over-the-phone tech support. This is because technicians need to see the phone before they authorize a warranty replacement, so the over-the-phone techs will make you send it in and wait for their in-house techs to examine it before you can get a working phone. Do it in-store so the customer service rep can examine the phone and you'll speed up the turnaround by days.
Either way, you'll need your account holder's information–the cellular number and social security number–as well as the brand and model number for your handset. If you've jailbroken or unlocked the device, you'll want to restore it to its factory settings first, because otherwise your carrier probably won't support you.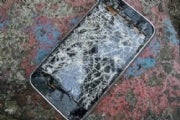 During the call/visit: Unfortunately, the best approach to making your cell phone tech-support process less painful usually is to be proactive and make a few smart choices before anything goes wrong with the handset. Buy directly from the provider, rather than an authorized reseller, because the provider typically offers a higher level of service (and might not support the handsets that the reseller is selling). Buy handset insurance from your mobile carrier–paying the monthly fee and per-incident deductible is worth it if you're worried about theft, loss, and accidental damage, especially if it's critical to your work or business.
If you do manage to get a warranty replacement authorized, don't forget that the provider usually sends a return envelope so you can mail the broken handset back to them. If you don't do so within a certain window of time, they'll charge you for the full cost of the phone.
Bonus: If you're still in a contract, cell phone providers have the upper hand, thanks to excessive early termination fees and highly subsidized handsets. However, keep track of any accounting errors or billing problems you've had and hold them responsible for crediting it to your account balance. Also, if you're looking to extend your contract or add another line, the customer service reps might be inclined to offer a discount. Finally, some providers (Verizon, for example) have a three-strikes policy for chronic handset problems–if they have to replace your phone under warranty three times, they'll let you pick out a new handset model instead.