We're just about 24 hours away from the most wonderful time of year, when Apple is expected to bestow an exciting new product on tech enthusiasts. By most accounts, Apple's new gadget is going to be a 10-inch touchscreen tablet designed for consuming a variety of media including video, news, books, and music.
Apple's event starts at 10 a.m. Pacific Time on Wednesday. Here are a few ways to stay on top of all the action, even before the event starts.
The Live Blog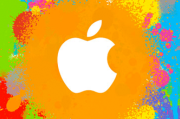 Tune into PCWorld's live blog on Wednesday morning for blow-by-blow coverage Apple's event. The live blog, which uses the Cover It Live software, is complements of MacWorld's editors, who will be attending the event along with PCWorld's editors.
Of course, PCWorld will not be offering the only live blog of the event. You can also check out Harry McCracken's coverage over at Technologizer, and the team at Gizmodo is a good source as well.
Scorecard
With so much speculation and rumor out there, it's no wonder the Apple Tablet is already considered one of the most overhyped tech products of all time. Everybody's got their favorite predictions and pet theories about the Apple Tablet, and now you can keep track of all the top rumors with an Apple Tablet prediction scorecard created by software developer David Weiss.
To play along, just download the PDF and make your predictions. Give yourself one point for every prediction you get right, and zero for every prediction you get wrong. If you're competing against friends, and two or more of you end up in a tie, the person who lives furthest from Cupertino wins.
There are 38 questions, with all kinds of predictions, including whether we'll see Bing replace Google on the iPhone, New touchscreen Macs launched, or a new iTunes Web App. You also have to place your bets on the name of the new device choosing from: Apple tablet, Apple iTablet, iSlate, iGuide, iBook, iPad, or Canvas.
The iPhone Apps
Weiss' software company, Unweary, is selling an iPhone app for $2.99 called Prediction that is perfect for all you rumor junkies out there. Prediction aggregates the latest tech rumors for a wide variety of tech events, including tomorrow's Apple event, Mobile World Congress 2010, E3 2010, and more. You can also use the app to share your own predictions with others. I haven't tested it out so I can't vouch for how comprehensive the app is, but if you're like to stay current on all the tech rumors, this might be the app for you.
Cover it Live doesn't have a downloadable iPhone app, but the popular live blogging service does have a mobile Web app to help keep you updated on the fly. Just point your mobile browser to coveritlive.com/mobile.php or make your selection from Cover It Live's event listings.
Video
Apple has clamped down on pirate video streams broadcasting from Apple events. Nevertheless, it's always worth a look over at Ustream or Justin.TV to see if anyone was able to sneak a hat cam into the event.
After the product launch, Apple will post its presentation on the Quicktime Guide Website, and you can also download Apple events as a podcast on iTunes.
Twitter
If you want to follow live tweets from the event as well as commentary from the twitosphere, one of the best things to do is create hashtag searches in your twitter client for things like #apple #appleevent, #appletablet, #tablet or #appleislate. Eventually, one or two hashtags will become the preferred choices and you can just follow those.
You can also follow a variety of Twitter accounts to stay current. There are far too many possibilities to list here, but here are a few suggestions: PC World, MacWorld, MacRumors, Technologizer, Gizmodo and for a dose of tech comedy check out Fake Steve Jobs and Mosspuppet.
After the event don't forget to check in with PC World for post-event coverage, and a complete breakdown, and analysis of every part of Apple's product announcements.
Join PC World on Wednesday, January 27 at 10 a.m. Pacific/1 p.m. Eastern for live blog coverage of Apple's product launch from Yerba Buena Gardens in San Francisco.
Connect with Ian on Twitter (@ianpaul).