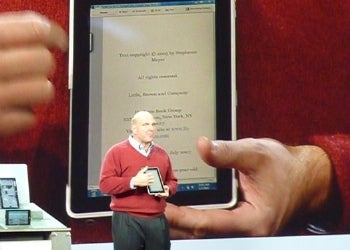 When I was a college student, I worked at my school's on-campus computer store, and we normally had one or two tablets on display. While we did sell some, they definitely weren't our most popular product. When we showed it to customers, their reactions typically ranged from a tepid, "Oh, that's kind of cool" to, "Why would I want that?"
Tablet devices have been around for years, either in the form of concepts or shipping products, but nothing we've seen to date has really gotten moved the form factor novelty status. There are numerous reasons why; here are a few that I spotted.
It's all About the Interface.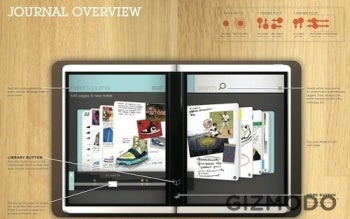 Perhaps one of the most significant disappointments from this year's CES was HP's "Slate PC". Instead of being something truly new and exciting, though, the thing turned out to be just another Windows 7 PC with a touchscreen.
The Slate PC itself is an attractive enough gizmo by itself, but we didn't just want to see a Windows 7 PC, we wanted to see something truly new that used the full potential of touch interfaces.
The biggest problem with current tablets is that almost none of them are designed with touch in mind from the ground-up. Sure, HP has its Touchsmart overlay, but its performance is hobbled on some systems, and you can only do so much with it. For general computing via touch, you're stuck with the standard Windows 7 interface.
Windows 7 may have touch built-in, but that doesn't do any good if the interface is one designed with a keyboard and mouse in mind. At best, it's clumsy. At worst, it's unusable. And it isn't just a Windows problem; if an Apple tablet used the standard Mac OS X interface, it'd be just as awkward to use.
Need Input!
If any tablet is going to catch on, it needs to make entering text easy. The current methods used by tablet PCs–either stylus-based handwriting recognition or some form of on-screen keyboard–yield mixed results.
Windows' on-screen keyboard is too small to use without a stylus. Its handwriting recognition does a pretty good job, and a colleague has used a tablet PC's handwriting recognition to write an entire review, but it's a subjective thing, and your mileage may vary. Me? There's no way I would want to write this story using an on-screen keyboard (even a large one) or with handwriting recognition.
OK, but What Do I Do With It?
This is one I've had a tough time wrangling: What does a tablet do that a notebook can't? Put another way, how will a tablet make my life easier? What can it do better than my laptop? So you can write on a tablet and touch the screen; so what? As of yet, outside of the design universe, there's little that I've seen that has made me say, "This would be so much easier on a tablet."
Design is important too.
Up until very recently, no tablets on the market have really been designed to move. We're slowly-but-surely leaving the era of the computer as a tool where raw specifications matter most to one where design and user-friendliness are becoming bigger factors.
And design goes beyond appearance. As Steve Jobs once said in a New York Times story, "It's not just what it looks like and feels like. Design is how it works."
The problem with current tablets is they've come up short in both categories. Not many have been well designed either in terms of form or function. None have really made people sit up and say, "Now that's where the future lies."
Current tablet-notebook hybrids–the most common tablet PC variant on the market–tend to be heavier and bulkier than we'd like them to be. Bettery life has been disappointing, especially with older models.
In terms of form, very few tablets are particularly eye-catching. If a tablet isn't going to be as useful from a utility standpoint than a typical notebook, it better have a unique feature-set and design that is a draw by itself. But if you can't buy for utility or for looks, what do you base your purchase on?
Not Worth the Added Cost?
If a product has enough going for it, you can usually get away with charging more and still sell quite a few of them. If there's not much that's really unique or worthwhile about it, though, it becomes a problem. In the case of tablet PCs, many of them cost more than a standard Windows notebook, but they don't offer much to justify the additional cost.
Apple to the Rescue?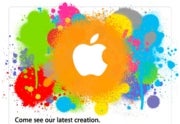 But there is some good news for those awaiting the mythical Apple tablet: Many of the areas where current and previous tablets fell short are areas that Apple does well in. Love or hate Apple, it's hard to deny that the company knows how to create interfaces and design products, and isn't afraid to fix what it thinks needs fixing.
I'm not about to sit here and predict the tablet, but given some recent patents, and existing Apple products, I think there's a pretty good chance that Apple will improve matters. How much remains to be seen, but we don't have much longer to wait until we find out.