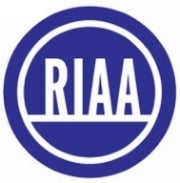 Lawyers for music file-sharer Jammie Thomas-Rasset said Monday they would challenge a recent court decision ordering their client to pay a reduced fine of $54,000 to the Recording Industry Association of America. The ruling handed down by U.S. Federal District Court Judge Michael Davis on Jan. 22 also gives the RIAA until Friday to accept the reduced fine or ask for a third trial against Thomas-Rasset. The RIAA has not said what it intends to do, according to Wired.
The Beat Goes On
On Friday, Judge Davis reduced Thomas-Rasset's $1.92 million penalty handed down last year by a jury to $54,000. In his ruling, Judge Davis called the $1.92 million fine "monstrous and shocking," and said the RIAA's "need for deterrence cannot justify a $2 million verdict for stealing and illegally distributing 24 songs." Joe Sibley, Thomas-Rasset's attorney, believes the new fine is not much better than the original penalty and is still excessive. "It's the difference between Joseph Stalin and the Khmer Rouge," Sibley told Wired.
Sympathetic Judge
Although he may take issue with Sibley's histrionics, Judge Davis has been sympathetic to Thomas-Rasset's plight on several occasions. In his Jan. 22 decision, Judge Davis said the $54,000 fine was "a higher award than the Court might have chosen to impose in its sole discretion." Davis was also the judge who overturned Thomas-Rasset's original fine of $222,000 in 2008, calling that fine "wholly disproportionate" to the actual damages the RIAA incurred.
Plaintiff's Dilemma
For the RIAA, the decision over whether to ask for a new trial is a difficult one. If the RIAA goes for a new trial, Judge Davis' decision to reduce the fine, known in legal parlance as remittitur, may hang over further court proceedings and prevent the jury from coming back with a higher fine.
There's also the question of how far the RIAA wants to push this trial. The RIAA is no longer suing private individuals, and Thomas-Rasset is one of only two active file-sharing cases. If the RIAA is hoping to reform its image after the public ire its lawsuit campaign inspired, settling the Thomas-Rasset case would be a good first step. Although that may be impossible if Thomas-Rasset intends to fight any monetary compensation awarded to the RIAA.

Thomas-Rasset was originally ordered in 2007 to pay $222,000 to the RIAA for downloading 24 songs and sharing them on the file-sharing service Kazaa. Thomas-Rasset, then known as Jammie Thomas, won an appeal to have a new trial, but received an even harsher fine of $1.92 million. Joel Tenenbaum, the only other individual to opt for a trial instead of settling with the RIAA out of court, is appealing a $675,000 fine awarded to the RIAA in December.
Connect with Ian Paul on Twitter (@ianpaul).