I heard a rumor that everyone's sick of hearing rumors about the Apple tablet. I hate to speculate, but I'm pretty sure this one is true.
The principle behind the Apple tablet hype-excitement-burnout cycle is nothing new, of course; we've seen this happen time and time again (see: the weeks leading up to every other Apple event in recent history). Whether you're an Apple fan or an Apple hater, odds are you've by now reached the point of saturation when it comes to the endless analysis of a product we don't actually know anything about.
I'm not here to add to the already overflowing pool of speculation; there are plenty of other people who have that department well-covered. What I would like to do, though, is take a closer look at the media hype machine surrounding Apple's upcoming product announcement and why it continues running at full-speed despite fervent objections from the general public.
Apple Tablet Talk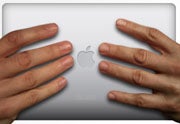 First, let me be clear: I'm not talking about any hatred of the Apple tablet or the Apple company itself; what I'm discussing is the exhaustion with analysts, bloggers, and journalists beating this thing to death without having any real facts to speak of.
Will the Apple tablet be good for business? Or will it be bad for business? Will it be a Kindle-killer? Or will it be a total flop? You've seen the same headlines I have, and — gauging by the consistent threads I see every day in online forums and on Twitter — you're just as sick of them as I am.
That raises the question, then, of why writers keep churning out this content ad nauseam when there's nothing solid to actually say. Look in the comment sections of most tablet speculation stories on PCWorld.com or other tech sites, and you'll find gripe after gripe about the analysis of thus-far-nonexistent technology. Follow many tech journalists on Twitter, and you'll quickly learn that they're just as tired of writing it. So what gives?
Ultimately, Apple has created a self-propagating media monster — a move that, as I've pointed out previously, is truly a sign of the company's marketing savvy. Love it or hate it, that organization knows how to build buzz. And, for lack of a better analogy, we're all the cinder blocks.

Think about it: It's no secret that Apple loves secrets. From those cryptic media event invitations to the PR department's notorious "no comment" comments, those guys aren't so big on sharing info outside of their planned galas. Combine that with the intentional media leaks the company supposedly makes — dropping a nugget of unsourced info to a reporter here and there — and it's pretty clear that the rumor cycle is anything but accidental.
Essentially, Apple has constructed the best cost-free, user-generated marketing network a company could possibly envision.
Apple Buzz and the Media Mania
Now, take that foundation and look at the media landscape. All media outlets are essentially here to serve their readers and try to cover topics that interest them. A tech news site ignoring what's clearly the biggest tech news story of the moment wouldn't be doing a very good job of serving its visitors.
To a large degree, the audience dictates what the media covers; it's the same principle that applies in network television. We all may complain about the crappy reality TV shows on every night, but the truth is, they're there because we're watching them. In the world of content, demand guides supply.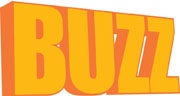 The Apple tablet mania is no different. The story is undeniably the hottest thing in the tech realm this week — just look how many headlines on Google News are Apple-related right now. (And Apple news isn't exactly good for Google, so save the conspiracy theories for another day.)
Tech news sites, then, cover the topic to meet the public interest. With no real information out there, they resort to speculation and analysis of rumors to attempt to further the story. Those stories end up being among the most viewed and most commented pages on the site, reaffirming the idea that — for better or for worse — people are interested and engaged.
It's an unstoppable beast, and we're all constantly giving it nourishment.
Apple's Rumor Power
To be fair, Apple is far from the only company that thrives on this phenomenon; we saw the same kind of spectacle back when the rash of prerelease Nexus One rumors told us the phone would practically change life as we knew it.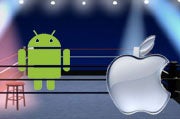 Compared to other companies, though, Apple certainly seems to generate a wider-reaching and longer-lasting buzz. Much of it may be the aforementioned culture of secrecy and leaks; some of it may also be the nature of the fan base. I think we can all agree that Microsoft fanboys are far less prevalent and passionate than their Apple-oriented counterparts. And Android fandom, while rapidly growing as a tech-based identity, is still too new to be in the same ballpark when it comes to widespread devotion.
If there's one thing we can count on, it's that this won't be the last time we'll see the Apple media hype machine in full swing. Whether it's the iSlate, iPad, or iCarumba, there'll always be another mythical creation just over the horizon. Apple will keep quiet, a few rumors will somehow "leak" out, and headline after headline of speculation-fueled analysis will flood our browsers.
Equally certain: We'll grumble about the stories and protest the coverage, all while clicking and commenting every step of the way.
JR Raphael is a PCWorld contributing editor and the co-founder of eSarcasm. He's on Facebook: facebook.com/The.JR.Raphael