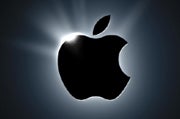 Now that the iPad cat is out of the bag, how do we really feel about Apple's "magical" new tablet? Prior to the big announcement, we posted a scorecard with our criteria for what would make or break the latest from Cupertino. Now that we know the specs, pricing, features, and have even had a little hands-on time, it's time to determine if we think the iPad makes the grade, or flunks out.
So what are the points that Apple has to get right in order for this mobile device to break out where others have failed? Read on for the 10 points critical areas Apple needs to nail. Note that these are just our preliminary scores based on what we know so far. We'll certainly grade the device again after launch to see if our opinions have changed.
1. Design
It needs to be slim and light enough that we don't feel like we're carrying around a netbook. It has to be easy to hold in one hand, and operate with the other. And of course, it has to be visually appealing – something which we expect Apple to make good on.
Grade: C+ It looks pretty, and it's slimmer and lighter than a netbook, but it's still just a touch too heavy to hold in one hand and read books for extended lengths of time. Some of the buttons (mute slider, volume rocker) have a somewhat cheap plastic-y feel.
2. Display
Needs to be at least 720p (1280 by 720) resolution, to support the growing selection of high-definition video available for download and streaming. It also has to have good contrast and color, and it would help if it's easy to view outdoors or in bright light. Saying we expect it to be a touch interface would be stating the obvious.
Grade: B+ The resolution of the OS (icons and such) was a bit limited, but the screen itself is gorgeous. Bonus points for using an IPS panel, which means good viewing angles.
3. Connectivity
Wi-Fi is a must. If this is going to be something we stream video on, a 802.11n connection would be best. 3G connectivity is also a must-or at least needs to be an option, for when we're not near a Wi-Fi hotspot. Oh, and multiple carrier options would be best. We can only hope that Apple has learned its lesson about exclusivity with AT&T and the iPhone.
Grade: A 802.11n, Bluetooth 2.1 + EDS, and optional 3G wireless with no required contracts and not limited to one network. Nice job, Apple!
4. Price
While $700 seems to be a reasonable ceiling, $600 would be better. It would be great to see the device launch at $500, but we can't imagine a world where the new tablet would cost the same as a top-of-the-line iPhone 3GS. Suffice it to say we expect the price to be between that and the entry-level Macbook ($1,000), and lower is better.
Beyond the base price, we of course want a discount if we sign a 3G data contract. And if you have an iPhone, you shouldn't have to pay an arm and a leg to add 3G data to your tablet.
Grade: B The $499 starting point is lower than expected, even if that version is a bit…basic. Still, you'll be well within the $600-700 range on 32GB models.
5. Battery Life
It has to outlast a good notebook or netbook. Ten hours of continuous heavy use seems like a bare minimum, with 12 or more hours of video and music playback. In "typical use" it should last a few days before you need to recharge it. The wireless shouldn't be a drain, either. No point to this device if it can't keep up with you all day without needing a charge.
Grade: B We can't verify Apple's claims just yet, but if you really can play video or surf the web for 10 hours, that's "good enough" but not groundbreaking.
6. Interface
No matter what OS it's based on (probably a modified iPhone OS, but whether it will still be called iPhone OS remains to be seen), we need to interact with this thing in a new and better way. It's all about touch interface, and finding new and intuitive ways to interact with the device through touch. The iPhone interface is great for a device of that size, but it doesn't simply scale to a larger screen. Tablets have failed in the past largely because they have tried to either duplicate the "notepad" interface (a la Newton) or the desktop interface (scores of Windows tablets of yore).
Grade: C- The main OS interface is just a big iPhone or iPod Touch interface, which is exactly what we didn't want. But the core applications like Email and Calendar have been updated nicely to use the larger format, and the device is very fast and smooth. Apple could have done a lot more.
7. Text Input
A larger screen means people are going to want to write more. They'll take more copious notes, write longer e-mails and Web forum posts, etc. Apple needs to demonstrate that text input will be fast and easy.
Grade: D It's just an on-screen keyboard, without even including the pop-up letters you see on an iPhone to show you which letter you're hitting. No haptics, no handwriting recognition, no nifty new paradigm like Swype.
8. Applications
Nobody wants to buy an app twice: once for their iPhone and once for the tablet. Apps need to be either completely distinct, or Apple has to come up with a way for us to buy an app once and use it on our iPhones and on our tablets. Developers, meanwhile, will have to figure out how to best optimize their apps for the different environments, and Apple will have to redesign its App Store to clearly delineate which platform an app is for (or, to prevent accidental downloads of the wrong app).
Grade: A The core apps like Email and Calendar and Contacts have nice updates. It'll run all your existing iPhone or iPod Touch apps without modification or needing to re-buy them, either in a small window or scaled up to fill the screen. We don't know yet if an app that has both iPad-specific and iPhone/iPod Touch versions can be purchased once and give you access to the right version on the right device, but we can't yet knock them for something we don't have an answer to.
9. Browsing
A bigger screen necessitates a better browser. Compared to the iPhone's Safari browser, we need better bookmark management, better tabbed browsing, and a richer feature set. If there's no Flash support, Apple needs to come up with an extremely compelling excuse why we wouldn't be able to watch Hulu videos on this thing, and buying TV shows on iTunes isn't the answer.
Grade: D No tabbed browsing, switching between active browser windows is still a pain, no Flash support…basically nothing better than the iPhone at all. The only reason this isn't an F is because the performace is really, really good.
10. Content
Will iTunes sell books, or will we have separate book apps (as we do today for iPhone/iPod Touch), or both? Will you be able to buy content once and get it on your iPhones and tablets? Will the games be a serious step up from the typical smartphone fare? Apple needs to come up with an approach that capitalizes on its iTunes and App Store commerce integration available today, such that whatever new, tailored content Apple offers makes the tablet a holistic part of a digital content distribution system. If the tablet reacts in the same way as the iPod and iPhone, it will not stand alone-and will immediately gain an edge compared with previous attempts at tablets.
Grade: B- This is the hardest one to judge early, and the one most likely to change by the time the iPad is released. The iBook store and its contents look great, and the improvements to iTunes on the iPad are welcome. Core apps like Email, Calendar, and Contacts are very nicely improved to make use of the large screen. Plus, iWork apps and a much better Photo app. Still, we expected to see better stuff, and more stuff, from 3rd parties at the announcement.