It's less than 24 hours before the big announcement, and we really hope that A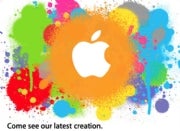 pple's got a tablet on the table, because everybody wants one (even if it costs $700+).
New research by consulting firm Solutions Research Group Consultants Inc. (SRG) says that almost two-thirds of U.S. consumers (63 percent) are interested in an Apple tablet, and 21 percent are very interested. According to the SRG blog, this is higher than the initial level of interest in the iPhone at the time of its release.
The information was gathered by Digital Life America (SRG's independent trend study of the digital consumer), and is based on a survey of 1200 U.S. consumers aged 12 and older.
SRG also notes that, according to its research, Apple's iPad/iSlate/iWhatever could significantly increase Apple's customer base. A visual profile of the "very interested" consumers shows that:
A 50-50 gender split exists — both males and females are interested in the tablet.
Average age is 34 years old–significantly older than early iPod and iPhone buyers. About 58 percent of "very interested" consumers are over the age of 30, and 18 percent are over the age of 50.
About 75 percent of potential buyers already own laptops, suggesting that people are not looking to buy a tablet as a laptop replacement. Fifty percent own smartphones.
Almost half of the "very interested" consumers do not own an iPhone or an iPod, which suggests a dramatic increase in Apple's market.
They are media-savvy–82 percent watched a short video online in the last month; 50 percent streamed an online television show in the last month; and, among those with video iPods, 61 percent have watched a movie on the iPod (as compared to a 46 percent average among people owning video iPods). So perhaps we're right when we say content will be key.
Is the e-book market as big as we suspect? Only 28 percent of "very interested" consumers read an e-book in the past month.
Well, it's probably not surprising that a lot of people will be disappointed if Apple doe
sn't debut a tablet tomorrow, since the hypothetical new product is all anyone's been talking about forever. Perhaps the most interesting find of the SRG study is that 75 percent of interested buyers already own laptops–so the tablet really is, in people's minds, something more than a portable computer.
Despite consumers' previous disdain for tablet computers, it looks like Apple might be able to do for the tablet market, what it did for the MP3 market.
Check back tomorrow at 10 a.m. PST, to see if Steve Jobs has either excited America or crushed its hopes and dreams.
Join PC World on Wednesday, January 27 at 10 a.m. Pacific/1 p.m. Eastern for live blog coverage of Apple's product launch from Yerba Buena Gardens in San Francisco.