Oracle on Wednesday is expected to offer assurances that it will continue

to invest in all of Sun Microsystems' main server platforms, in an effort to convince Sun customers that they should stick with those products as the database giant works to reinvent itself as a systems and software company.
Oracle executives are due to give an update on their strategy for the combined company, including how it will reconcile overlapping products, during a five-hour event Wednesday at its Redwood Shores, California, headquarters.
The event, which will be webcast, follows the European Union's approval last week of Oracle's acquisition of Sun. The deal is expected to clear the remaining regulatory hurdles soon, and Sun filed paperwork Tuesday to delist its shares from the Nasdaq stock market.
In a brief interview ahead of the event, Bob Shimp, group vice president for Oracle's technology business unit, said Oracle will contin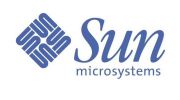 ue to invest in Sun's multithreaded UltraSparc T family of processors, which are used in its Niagara servers, and the M series server family, based on the Sparc64 processors developed by Fujitsu.
"We'll be investing up and down the line" of Sparc platforms, Shimp said. Oracle will also continue to develop and sell Sun's x64-based servers, which use processors from Intel and Advanced Micro Devices, and also its Netra servers, he said.
Oracle will provide a "reasonable amount of detail" Wednesday about its plans for the companies' product lines, which also include databases, Java middleware, operating systems and storage gear. There is overlap in many areas, notably middleware, and analysts expect Oracle to discontinue at least some of the products.
However, some product questions are likely to go unanswered Wednesday, and Oracle plans a series of webcasts in the coming days to provide more details.
A big theme at the event will be how Oracle says it can build better systems for customers because it owns so much of the enterprise server stack under one roof. It will develop more products, like its Exadata Database Machine, that combine hardware and software optimized for particular tasks, such as data warehousing.
"Having all those pieces in-house gives Oracle an opportunity to do all the tuning and tweaking of components so that they work well together, and it may help them bring products to market more quickly," said IDC analyst Jean Bozman.
However, "a lot of customers already have pieces of the stack installed, they've already chosen an application, a database, a piece of server hardware. That's where it gets interesting, because Oracle will still have to partner to go after those businesses," she said.
Nor is it the only vendor building more integrated systems. "The direction the industry is taking is towards converged infrastructure — software and hardware bundles that make it easier for customers to deploy those solutions. All the vendors will be increasingly focused on that area," she said.
Oracle will also have to stem the flow of customers away from Sun's hardware business, which has lost ground to IBM and Hewlett-Packard since the acquisition was announced last April. "So much time has passed with so little information, Oracle is going to have to overcome that skepticism," said Dan Olds, principal analyst at Gabriel Consulting.
Oracle will describe on Wednesday how it expects to run Sun's hardware business profitably, Shimp said. There will be a "streamlining" of Sun's business — a move that is sure to include layoffs — but Shimp said reports that half of Sun employees will be let go are "absolutely incorrect."
Oracle plans to reverse Sun's recent strategy of selling only indirectly to customers, through channel partners, Shimp said. Oracle will sell hardware directly to large enterprises.
"Our main focus will be on enterprise customers, those who really are looking for the type of performance, scalability and high availability from these types of systems," he said.
"We'll be heavily focused on solutions for specific industries" such as retail and telecommunications, Shimp said. As part of that effort, Oracle will continue to sell Sun's Netra servers to carriers, he said, and hopes that will open a door to sell other Oracle products.
Despite the focus on combining hardware and software, Oracle will continue to sell general-purpose servers. "Customers can continue to buy component products, but obviously we think there's tremendous value in the integrated solutions we're offering," Shimp said.
It remains to be seen how Oracle will run Sun's server business profitably. Sun lists almost 60 different server models (pdf) on its Web site, and Oracle may end up paring some of those back to keep costs down, Bozman said.