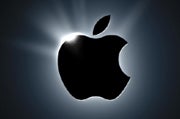 So, today's the day: Apple is expected to unveil its oft-rumored tablet computer to the world. The growing consensus is that this device will run the iPhone OS or something close to it, have a 7- or 10-inch touchscreen, and be geared towards displaying all kinds of media content including newspapers, magazines, and videos. The tablet will supposedly have a persistent 3G connection similar to the Kindle, but there isn't a firm consensus on whether or not the device will have Wi-Fi, a camera, or Webcam. But you know, I just can't help thinking that the closer we get to Apple's event, the more the tablet sounds like it's going to be a glorified iPod Touch.
So as we move into Wednesday's Apple event/tech celebration, the thing that has me scratching my head is this: what's the killer app? What is it about the tablet that will have people going out to buy this thing in droves?
Product Gap Theory
Many tablet prognosticators rely on the theory that Apple's product lineup is missing something between the iPhone and the 13-inch MacBook. But before the tech world was talking about an Apple tablet, it was talking about an Apple netbook. Non-Apple netbooks have been around for a while, but it really wasn't until late 2008 and early 2009 that pundits took notice of netbooks as a growing market segment. People loved these mini-laptops because they were cheap, small, and able to run Windows XP.
Just before netbooks became popular, analysts and reporters started asking Apple CEO Steve Jobs whether his company would produce a netbook as other tech companies were starting to do. Jobs' answer was a resounding no. "We don't know how to make a $500 computer that's not a piece of junk, and our DNA will not let us ship that," Jobs said in late 2008 during a conference call with Wall Street analysts.
In light of the netbook phenomenon, a lot of people were talking up the product gap in Apple's lineup and convinced something had to go there. So after Jobs poured water on the Apple netbook idea, rumors of a large iPod Touch started emerging. It didn't take long before the netbook rumor was gone, and tablet madness had gripped tech writers everywhere.
But there's one problem with the product gap theory: if you have a smartphone and a laptop, what would compel you to get a third, presumably expensive, Apple device? What will Apple's tablet be able to do that your other two devices can't? What's the killer app?
Apple Invasion
The other problem with the tablet is that it's a big risk for Apple. Well, based on what the tech world thinks it knows about this device anyway. Historically, Apple invades established markets–it does not create them.
True, Apple made a significant contribution to the so-called personal computer revolution in the early 1970s with the Apple II and later the Macintosh. Since then, the company has added killer new features to personal computers, replaced Walkmans and Discmans with the iPod, and upped the ante for smartphones with the iPhone. But on Wednesday, Apple is expected to unveil a tablet computer–one of the smallest and least successful market segments out there–and the company is reportedly very excited and confident about it. But do the rumors we've heard about the device justify confidence and excitement? Again, what's the killer app?
Content is Big
I've said it, Wired has said it, and many others have also said it: content is going to be key for the tablet. Apple is expected to unveil on Wednesday, alongside the tablet, new formats of print media that will supposedly revitalize the publishing industry. Most pundits are saying Apple will deliver these new forms of content via the iTunes Store. But if that's the case, will this content be accessible on other devices? If content is king it wouldn't make much sense to restrict new media formats to the tablet, but open them up to as many platforms as possible.
But even if you can only access the new content on the tablet, what will be so great about getting this stuff on a new device? If The New York Times unveils a tablet edition, why would I want to read the paper on a tablet when I can get the same content through my Web browser, or even the Times Reader if I'm willing to pay for a subscription? Are new forms of content enough to get people lining up for the tablet? I don't think so.
Back to Square One
So is there something more to the tablet than all these worn out rumors? Does Apple have a secret up its sleeve that nobody's been able to discern, leak, or predict? CrunchGear has an interesting breakdown of supposed tablet specs leaked by tech entrepreneur Jason Calcanis.
Calcanis claims to have been using an Apple tablet for the past ten days. His supposed inside information makes the tablet sound like a killer device with an HDTV tuner, DVR, back and front-facing cameras, solar pad for recharging and video games that are equivalent to anything you'd find on Nintendo's Wii. But that sounds more like fantasy than fact to me. Who knows? Maybe Calcanis has the inside scoop, but I'm not holding my breath.
The most recent Apple events have been ruined by a slew of rumors that leave little to the imagination by the time Jobs & Co. hit the stage. But this time, there just has to be something more to this device than we've already heard. Don't you think so?
Connect with Ian on Twitter (@ianpaul).