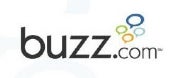 First AT&T created the Yellow Pages to connect people with local businesses. Now it wants to delve even deeper with a Yelp-like competitor called Buzz.com. Though Buzz.com — which is still in alpha, is only being tested by about 500 AT&T employees, and has no release date — sounds like it has its ducks in a row, can it conquer the king of colorful consumer gripes?
Buzz.com plans on utilizing AT&T's long-standing relationships with businesses, advertisers, and the mobile phone industry to create a site where consumers can dish about their last turkey sandwich or latte. But don't expect the visceral throat-slashing common in Yelp reviews: Buzz.com will limit the amount a person can write to "brief comments," holding back the frothing fury Yelp is known and loved (or hated) for. Replacing full-length reviews will be the option to "favorite" a business (kind of like becoming a "fan" on Facebook).
The social networking aspect of Buzz.com doesn't stop there. The site will feature "polls" in which a user can ask his/her friends about local businesses and collect recommendations. You can also broadcast your location via an opt-in GPS system … and basically play Foursquare. But Buzz.com doesn't want to replace any online social networking entity. David Krantz, president and chief executive of AT&T Interactive, told Forbes, "We're trying to leverage social graphs that already exist, so people can import them and build on them." So this means your Facebook friend feed will flood with happy-go-lucky shout-outs to local shops.
Basically, Buzz.com sounds like it'll be the shiny happy people version of Yelp, where no one ever gets slighted by a snarky waitress or spends eight hours in line at the DMV. Oh, what a perfect world!
In this perfect world lurks a lot of dollars, too. "The U.S. local search advertising market is worth more than $4 billion, says research firm Borrell Associates. Revenues for mobile local search advertising — meaning similar ads, but on a mobile device — are expected to reach $1.3 billion by 2013, according to The Kelsey Group," Forbes reports. Given AT&T's experience building mobile apps, expect Buzz.com to show up in your mobile browser and as an iPhone app. (I can only hope an iPhone app will be as good as the one where I can complain about AT&T crappy reception.)
AT&T has a lot of historical clout when it comes to guiding people to the right business, and keeping those businesses happy. But it sounds to me like Buzz.com's all-smiles sunshine could burn out quickly, and that cynical Net dwellers will keep their loyalty to Yelp.